LV5330 Multi SDI Monitor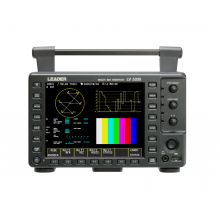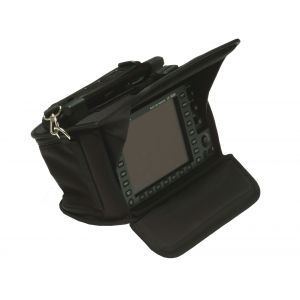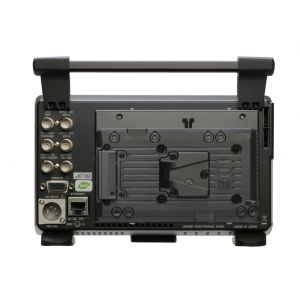 Ask about our Ex demo range

Request more information
LV5330 Multi SDI Monitor Description
Monitors 2 HD/SD-SDI Sources And Displays Picture, CINELITE, CINEZONE,
Waveform, Vector, 5-Bar, Audio and Status Displays In Various Combinations.
Built-In, 6.5 inch TFT-LCD XGA Display (1024 x 768) For Superb, Crisp Waveforms And Picture Representations.

CINELITE On-Picture Measurements, CINEZONE false color displays and peaking function facilitate quick camera focus and exposure setups.

Effortlessly Monitors R,G,B Levels & Composite Gamut With Innovative 5-Bar Display.

Time-Code Referenced Gamut Error Logs Facilitate Material Q/A And Improve Work Flows.

User Settable Error Levels & Alarms Facilitate Worry-Free Monitoring.

Embedded Audio Is Displayed And 2 Audio Channels (User Selectable) Are Fed To A Headphone Monitoring Output.

Pictures And Waveform Representations Can Be Captured , Reviewed And Compared To Live.

USB Connector Allows The Use Of A Jump-Drive For Storing Captured Screens, Presets And Software / Firmware Updates.

Various Display Adjustments Facilitate Monitor Matching Within A Production Or Studio Environment.

30 Presets Permit Quick Access To Setups; USB Storage Of Presets Allows Each User To Personalize The Instrument.

Provides HD/SD-SDI Switched Output Of The Selected Source.

Accepts Black-Burst As Well As Tri-Level Sync For External Reference And Facilitates System Timing.

Rack-mounts In A Half-Rack Wide By 3 Rack High Space.

Mounts on tripod (top and bottom mounts).

Lightweight & Compact; 2.9 lbs, 8.5(W) x 5.5(H) x 2.6(D) inches.

10 - 18 Vdc Operation (XLR); AC Adaptor sold separately

Battery Attachment Plate Is Optional.
LV5330 Multi SDI Monitor Specification
Download PDF Specification Sheet
About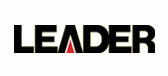 Leader has earned a worldwide reputation for designing and manufacturing some of the most reliable, practical and cost effective electronic instruments available. The products were originally developed for production testing and servicing. These are applications in which ease-of-use and highest reliability are essential. By expanding into a broad line of industrial and video instruments, Leader was able to add to these fundamental qualities a cost-performance ratio unequalled in the industry.