LV5333 - 3G/HD/SD-SDI MULTI FORMAT WAVEFORM MONITOR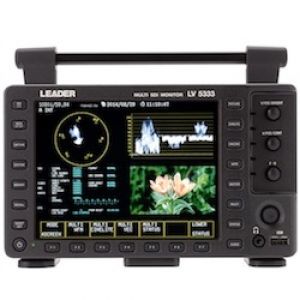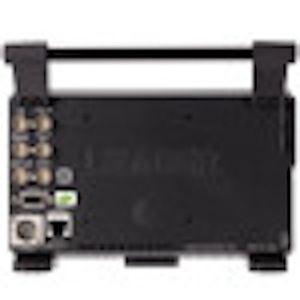 LIST PRICE: £6,589.00
OUR PRICE:
£6,500.00 ex. Vat
£7,800.00 inc. Vat
Request more information
LV5333 - 3G/HD/SD-SDI MULTI FORMAT WAVEFORM MONITOR Description
The LV5333 is the latest addition to the line of portable waveform monitors from Leader Instruments.

Inheriting the same superior qualities of the LV5330, the LV5333 is a multi-SDI monitor equipped with an accurate video signal waveform and vector scope displays. The 6.5" high-fidelity TFT LCD screen reproduces high quality picture images.

CINELITE® II as well as other functions that were optional on the LV5330 now come included in this product, making it not only an attractive technical instrument but also a creative one at the same time.
Just like the previous waveform monitors from Leader, various multi-display combinations allow for complete and easy monitoring while full-screen presentations provide a wealth of information and enable detailed review of the material. It also offers an embedded audio signal display allowing level-meter measurements.
LV5333 - 3G/HD/SD-SDI MULTI FORMAT WAVEFORM MONITOR Specification
MAIN FEATURES:
Supports 3G-SDI, HD-SDI and SD-SDI signals.
Built-in 6.5" TFT LCD XGA Display (1024 x768) for superb, crisp waveforms and picture representations.
CINELITE® II & CINELITE® ADVANCED come standard with this product.
Histogram, User Gamma Display, Gamut and Level Error functions are also now standard.
Line Selector - selects any line of the video signal to be displayed and provides waveform, vector and 5-bar representations of the selected line.
Cable Length, EXT Phase, and Field Frequency Deviation Display.
Supports Closed-Captions EIA608.
Up to 8 channels of embedded audio signals can be displayed using audio bar level meters.
About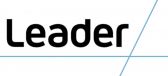 Leader has earned a worldwide reputation for designing and manufacturing some of the most reliable, practical and cost effective electronic instruments available. The products were originally developed for production testing and servicing. These are applications in which ease-of-use and highest reliability are essential. By expanding into a broad line of industrial and video instruments, Leader was able to add to these fundamental qualities a cost-performance ratio unequalled in the industry.