LT4600 Multiformat Video Generator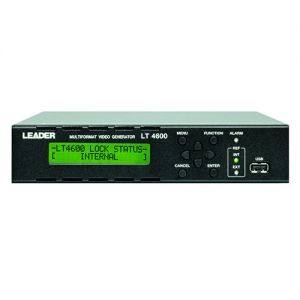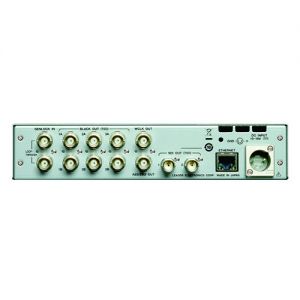 LIST PRICE: £4,850.00
OUR PRICE:
£4,600.00 ex. Vat
£5,520.00 inc. Vat
Request more information
LT4600 Multiformat Video Generator Description

The compact, 1U half-rack sized, LT4600 Multi format Video Generator is applicable to 3G-SDI(1), HD-SDI and SD-SDI systems.

Various output capabilities such as:
Colour bar,
SDI check field test pattern,
ID characters,
logo mark in QVGA size,
Safety area marker,
Embedded audio,
Genlock model for external reference synchronization and three independent analog black signal systems.
Lip Sync function is part of the key features in this product.
LT4600 Multiformat Video Generator Specification
Download PDF Specification Sheet
Accepts 3G-SDI

(1)

, HD-SDI and SD-SDI systems.

SDI Outputs can be used independently from each

other.

The ID characters can be superimposed at any

arbitrary position on the screen.
A logo mark, up to 320 (pixels) by 240 (lines) in

QVGA size can be superimposed at any arbitrary

position on the screen. Logo is converted from

bitmap to four-grade monochrome data.

A 90% and 80% safety-area markers can be

superimposed on the screen.
Lip Sync Function included as standard
About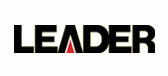 Leader has earned a worldwide reputation for designing and manufacturing some of the most reliable, practical and cost effective electronic instruments available. The products were originally developed for production testing and servicing. These are applications in which ease-of-use and highest reliability are essential. By expanding into a broad line of industrial and video instruments, Leader was able to add to these fundamental qualities a cost-performance ratio unequalled in the industry.