LV7770 Multi Rasterizer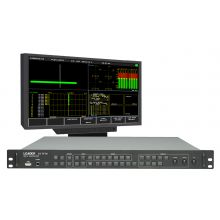 4K
Request more information
LV7770 Multi Rasterizer Description
Accepts Two 3G/HD/SD-SDI Sources And Provides Picture, Waveform, Vector, Audio, CINELITE II, 5-Bar and Status Displays Individually and In Various Screen Combinations.
Supports Dual Link & 3G Level A & B Operation.
Autonomous Monitoring & Error Detection; Alarm For Audio Silence/Video Freeze & Video Black.
Data Analysis, Settable Error Levels With Monitoring, Alarms And Error Logs With Time Code.
Platform Can Monitor And Display Two Sources At The Same Time In Two or Four Split Screen Displays.
As the Standard, Digital Audio Supports Full Loudness, Lip-sync And A/V Delay Measurements In Addition To Providing Lissajous And Bar Graph Displays.
Accepts And Displays On Picture And Data For Closed Caption (Supports both EIA-608-B & EIA-708 systems).
USB Connector Allows The Use Of A flash drive For Storing Captured Screens, Presets And Software / Firmware Updates.
DVI-D Rasterized Output displays to External LCD Monitor.
HDMI Program Output Of The Selected Source Is Provided.
Supports Options Including Physical Layer Testing with Eye Pattern, Digital(in Additional 8ch) & Analog Audio and Composite Inputs.
Ethernet Connectivity Allows For Remote Control Over The Web; Supports TELNET, FTP, HTTP & SNMP.
Universal AC Power Supply Allows For World-Wide Use.
LV7770 Multi Rasterizer Specification
Download PDF Specification Sheet
About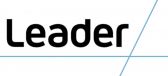 Leader has earned a worldwide reputation for designing and manufacturing some of the most reliable, practical and cost effective electronic instruments available. The products were originally developed for production testing and servicing. These are applications in which ease-of-use and highest reliability are essential. By expanding into a broad line of industrial and video instruments, Leader was able to add to these fundamental qualities a cost-performance ratio unequalled in the industry.