LV5490 4K MULTI FOMAT WAVEFORM MONITOR/GENERATOR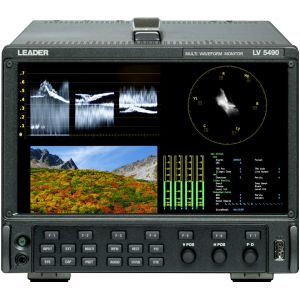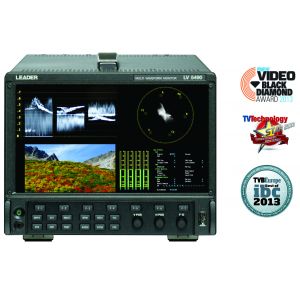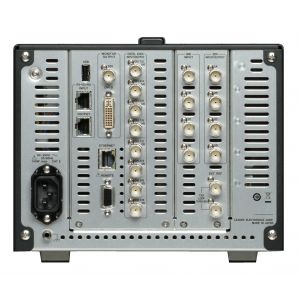 LIST PRICE: £25,500.00
OUR PRICE:
£22,500.00 ex. Vat
£27,000.00 inc. Vat
Request more information
LV5490 4K MULTI FOMAT WAVEFORM MONITOR/GENERATOR Description
LEADER award winning LV5490 is a multi-format waveform monitor that supports 4K video. This monitor can accept up to eight SDI input signals and can display up to four signals 3G/HD/SD-SDI signals simultaneously. For 4K video, 3G-SDI Dual Link, 3G-SDI Quad Link, and HD-SDI Quad Link formats are supported. A built-in 9-inch HD (1920 x 1080) LCD monitor provides a wide viewing angle and high colour reproduction. In addition, the LV5490 is equipped with a 3G/HD-SDI and DVI-D rasterised output connectors to display on an external highde nition video or computer monitor. The display incorporates a new free layout technology that allows the size and position of the different display layouts to be customized with a USB mouse to suit any application.
LV5490 4K MULTI FOMAT WAVEFORM MONITOR/GENERATOR Specification
Download PDF Specification Sheet
MAIN FEATURES:
4K video format compliance (4096 x 2160 or 3840 x 2160)
Accepts 3G/HD/SD SDI signals.
3G-SDI signal can be dual link or quad link for 4K.
In 3G-SDI (dual link) 4K video inputs, up to four systems can be displayed. In 3G-SDI quad link 4K video inputs, up to two systems can be displayed.
Up to eight channels of SDI input signals available. Four are dedicated input connectors with cable length measurement capabilities, the other four can be configured as inputs or outputs.
External monitor output and SDI router function.

It can display two sets of HD-SDI dual link signals at the same time.
Picture Display method can be by quadrants (square division) or by 2-sample interleave processing.
Pattern generator function and SDI re-clocked output.
Waveform, vector, picture can be displayed individually or in combination.
CINELITE® II included as standard.
SDI signal data analysis function allows for cable length measurement, CRC error, embedded audio error, event log, data dump, timing display, etc.
About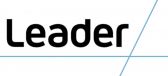 Leader has earned a worldwide reputation for designing and manufacturing some of the most reliable, practical and cost effective electronic instruments available. The products were originally developed for production testing and servicing. These are applications in which ease-of-use and highest reliability are essential. By expanding into a broad line of industrial and video instruments, Leader was able to add to these fundamental qualities a cost-performance ratio unequalled in the industry.