TouchStream Web HDi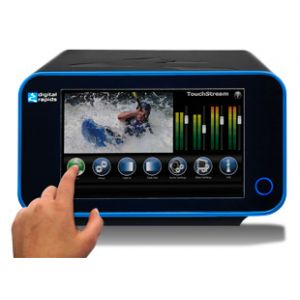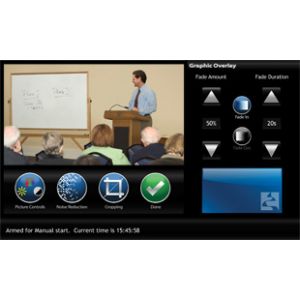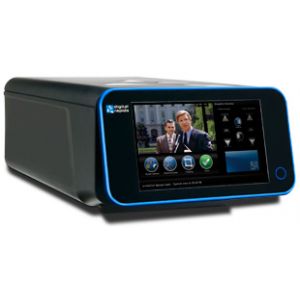 OUR PRICE: £7,500.00
Request more information
TouchStream Web HDi Description
Bringing live video to wider audiences has never been easier.

The TouchStream live video encoding and streaming appliance combines Digital Rapids' renowned encoding quality and reliability with the most intuitive human interface -- touch -- in a fully self-contained, portable form factor.
TouchStream Web HDi Specification
Features
HD-compatible portable live video and audio streaming appliance with intuitive touch-screen interface for web streaming
applications. Supports Adobe Flash (H.264/AVC with AAC
stereo audio and MP3 audio), Microsoft Silverlight (VC-1, WMV)
and QuickTime (H.264/AVC via Darwin server) powered web experiences. On2 VP6 (Flash 8) support available as an option.


One video channel from HD/SD SDI input; four stereo channels of embedded SDI audio. Compatible with SD, 720p, 1080p and
1080i inputs; HD inputs may require down-conversion (automatically performed within TouchStream) to lower resolution or f
rame rate for streaming output (dependent on output format).

AES digital audio inputs available with optional breakout box.

Includes 1st year support.
Our superior live streaming quality in a streamlined, portable appliance

Intuitive touch-screen interface with integrated video monitoring for unparalleled ease-of-use and portability

Exceptional format flexibility with multiple simultaneous outputs and adaptive streaming support

Simultaneous archiving to files for immediate on-demand use

Ideal for live events, education, worship, corporate and government communications, court proceedings and more
About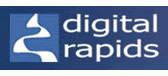 Digital Rapids connects content to opportunity, providing market-leading solutions, technology and expertise that enable media organizations and professionals to bring video to wider audiences more efficiently, more effectively and more profitably. Our innovative solutions are trusted by the world's leading media enterprises to help them maximize the value of their content when pursuing new revenue opportunities or new ways to reach their audiences. Empowering applications from revenue-expanding multiscreen distribution to post production and archive, our award-winning hardware and software solutions and technologies span the critical points in today's sophisticated media operations, including ingest, encoding, transcoding, streaming, broadcast and workflow. Scaling from standalone appliances to enterprise and global workflows, our solutions combine unparalleled quality, flexibility and efficiency with easy adaptability to dynamic customer requirements. Recipients of more than two dozen prestigious awards for company and product excellence, we combine our innovative technology with proven expertise and visionary insight to help our customers increase their revenues, expand their audiences and reduce their costs. Our solutions are the preferred choice of thousands of customers worldwide, from leading broadcast networks, motion picture studios, multichannel video programming distributors (MVPDs), online content portals and post production facilities to Fortune 500 corporations, government agencies, universities and houses of worship. We're proud to be enabling our customers success. Digital Rapids was founded in 2001 and is headquartered in Ontario, Canada, with offices in the USA, the UK, Hong Kong, Australia and Argentina.