Golden Eye Gen III 2K Film Scanner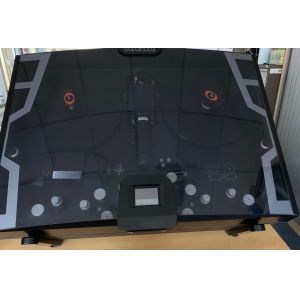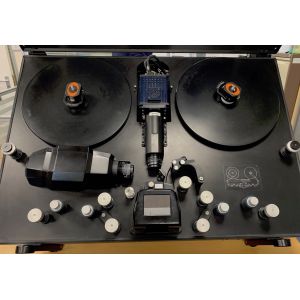 Call for Pricing

Request more information
Golden Eye Gen III 2K Film Scanner Description
GOLDEN EYE III is a high speed and high-resolution, 2K or 4K, film scanner for motion picture film. The scanner handles Negative, Print and Intermediate in all major film formats: 16 / 35 / 70 as well as 8 mm. The high performance makes the scanner the perfect tool for DI, Archiving and Restoration.
The latest generation, Golden Eye III, includes many new features:
Highest Image Quality using LED Light Source

- The new light source technology offers increased Colour Depth, Sharpness and Durability.

Decreased Processing Time

- The new Golden Eye III user interface offers a complete new layout and new features like; Image Cache with preview, more effective EDL handling and improved Colour Management.

Efficient Mechanical Handling

- The Golden Eye III platform has been modified with new Layout and Quick Change Optics for efficient operation changing film formats.

More Effective Primary Grading

using HD/SDI output and support for Tangent Wave Control Panel.
Golden Eye Gen III 2K Film Scanner Specification
Download PDF Specification Sheet
Restoration of old shrunken film in SD, HD or 2K resolution
High-resolution scanning for DI grading
Real time scanning into digital dailies or WEB/DVD distribution
2K sensor pixel size 14x14 Î? m
True RGB: One sensor per colour
16 mm (Regular and Super)
35 mm (Academy)
Bit depth: 12 bits per colour
Up to 15 fps in full 2K resolution
Real time scanning in automatic down sampling mode
Overview speed up to 65 fps
Winding speed up to 4 m/s (200 fps)
Colour Print and Negative
B/W Print and Negative
Intermediate
Multiple Tiff (optional compression) � DPX (8, 10, 16 bit log or linear)
Quicktime: Uncompressed or PC- installed codecs
MPEG, A VI, WMV and more
About