TZ-BP-01 Zenith Portable Transmitter OUR PRICE:
£6,500.00 ex. Vat
£7,800.00 inc. Vat
Request more information
TZ-BP-01 Zenith Portable Transmitter Description
The bandwith is adjustable (between 5-40MHz) and one of the strengths of the Zenith system is its ability to navigate around interference when operating in "wide-bandwith mode" making the link robust and extremely stable.
Zenith is fully configurable via a Web interface and statistics can be monitored on portable devices (such as an iPhone©) allowing the operator the flexibility to configure the system for optimal HD wireless transmission within any environment.
Zenith provides a scalable modular solution allowing trade offs between budget and performance.
TZ-BP-01 Zenith Portable Transmitter Specification
Download PDF Specification Sheet
The Zenith Portable Transmitter is designed to mount on the back of a camera using either a V-mount or Anton Bauer battery plate. The transmitter come complete with a variety of accessories allowing for either a roaming camera configuration or a fixed point-to-point transmission.

Price includes the following items:

1 x ANT106: 5.5dB 5GHz RP-TNC rubber duckie antenna. 30cm

1 x CBL101: BNC to BNC cable.







KEY FEATURES





80 milliseconds latency

5.1 - 5.9GHz licence-exempt band

Range from camera back transmitter up to 1km

Range (pointo-to-point) up to 10km

2 - 14Mb encoding bitrate

Configure and monitor statistics via web page using a laptop, iPad©, iPhone©, or other popular portable device

Secure encrypted transmission
About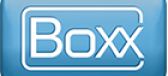 BOXX TV PROVIDES REVOLUTIONARY MICROWAVE BROADCAST EQUIPMENT DESIGNED AROUND EASE OF USE BY TECHNICAL AND INDUSTRY PROFESSIONALS. Traditionally, delivering a perfect picture through walls and floors with digital microwave links has been the exclusive preserve of High End Production companies and large Outside Broadcast firms. With our radical new technology, Boxx is revolutionising the industry by providing the same reliability at a fraction of the cost. This ground-breaking technology has been especially designed for the needs of live-to-air broadcasts, ENG operations and is also ideal for Steadicam, portable field monitoring or video-assist applications. Boxx TV supply a range of innovative digital microwave solutions to the broadcast industry. Along with a core business of product sales and rentals, our consulting division provides solutions for customers requiring a service tailored to their individual needs. With years of experience in broadcast and television production, Boxx TV's technical and industry professionals work together to create systems designed around maximum functionality and ease of use in the field. Having microwave broadcast systems in operation all over the world Boxx TV understands the demands of a global market. We pride ourselves on being at the forefront of innovations and introducing new technologies into the industry. In 2005 Boxx TV won an Emmy for Engineering Excellence