LUM-310R 31.1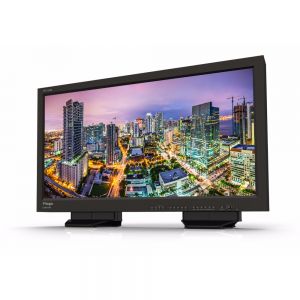 Please Call for Pricing
Request more information
LUM-310R 31.1 Description
The LUM-310R is a 4K HDR Reference Master production monitor with a 31-inch wide Super-IPS 4K LCD (4096 ?- 2160) and a local-dimming backlight array designed to reproduce reference HDR content at a maximum luminance of 2,000 nits with a simultaneous deep black minimum of 0.002 nits. This makes possible a simultaneous contrast ratio nearing 1 million to 1.

The LUM-310R supports various HDR standards such as SMPTE 2084 PQ, Hybrid-Log Gamma (HLG), and others. It also supports multiple color gamuts including Rec.709, DCI, and Rec.2020. Signal I/O includes 3G/ 6G/12G-SDI input via one, two, or four SDI connections as well as HDMI (ver.2.0).
LUM-310R 31.1 Specification
Download PDF Specification Sheet
FEATURES
31.1", True 4K Resolution (4096?-2160)
Local Dimming w/ 2,000+ direct LEDs
Peak Luminance up to 2,000cd/m2
Peak Contrast Ratio of 1,000,000:1
Various Color Gamut up to DCI-P3
1.07 Billion Colors (Ture 10bit)
Wide Viewing Angle w/ IPS tech.
Matte Finish Panel (Anti-glare)
1:1 Pixel Mapping Modes for HD
4K / UHD Interface - Single 12G, Quad 3G-SDI - Single HDMI 2.0
3D LUT for Precise Color Reproduction Blue Only
Mono
H/V Delay
Marker
TVLogic Color Calibration Tool
Main Body Dimensions
- Main Body : 759.8 x 448.5 x 146.3 (mm) 29.91 x 17.66 x 5.76 (inch)
- With stand : 759.8 x 501.5 x 146.3 (mm) 29.91 x 19.74 x 5.76 (inch)
About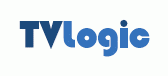 Since 2002, TVLogic has been dedicated to developing and manufacturing the highest quality video monitoring systems available for broadcast, production and post-production as well as digital signage & multi-viewer applications. Today, TVLogic is among the world's leading broadcast and professional monitor manufacturers and offers the widest range of video monitoring solutions in the industry. Our precision-engineered technology and innovative designs provide customers in top broadcast and production facilities around the world with reliable reference grade displays for the most demanding critical viewing applications. TVLogic's 2011 monitor line-up offers 30 models that encompass a wide variety of professional video display requirements.