LUM-310X 31'' 4K HDR Reference monitor with Dual Layer LCD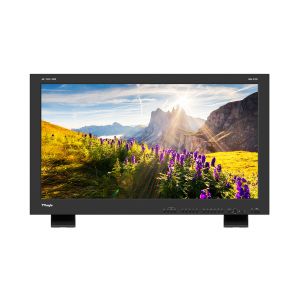 Please Call for Pricing
Request more information
LUM-310X 31'' 4K HDR Reference monitor with Dual Layer LCD Description
The LUM-310X is a 4K HDR Reference Master production monitor with a 31-inch Dual Cell LCD designed to reproduce reference HDR content at a maximum luminance of 1,000 nits with a simultaneous deep black minimum of 0.001 nits. This makes possible a simultaneous contrast ratio nearing 1 million to 1. The LUM-310X supports various HDR standards and multiple colour gamutâ€â??s including Rec.709, DCI, and Rec.2020.
Blue Only/ Mono
Red and Green channels are not used and only Blue or Monochrome channel is used to display the screen. This function is used to adjust the colour tones (tones and saturation) of the screen using the SMPTE Colour Bar. For example, after displaying the Blue channel, adjust the Colour (or Saturation) and Tint (or Hue) so that the original Magenta and Cyan are of the same brightness, and the original Grey and Blue are of the same brightness.
H/V Delay
Allows you to check the Blanking area and synchronize signals by displaying the horizontal and vertical intervals in the centre of the screen.
Marker
Displays various kinds of aspect ratios on the screen. Wide range of markers and security areas are available with line colour and curtain transparency selection. A User Marker is available if any of standard markers fits your requirements.
Various Scan Modes
Controls the size of the image. Overscan: Extra area around the four edges of the image that may not be seen reliably by the viewer. Underscan: Constrains the size of the image so the monitor shows everything the camera is seeing. 1:1 pixel: Displays the original image resolution without scaling to match a certain resolution or an aspect ratio.
Waveform/ Vector Scope
Waveform Y: Displays the Luma (Yâ€â??), Cb, Cr component of the input signal into waveform.
Vector Scope: Displays the colour components â€?B-Yâ€â?? and â€?R-Yâ€â?? of the input signals onto the X-Y axis.
1:1 Pixel Mapping Modes for SD/HD
Displays the original image resolution without scaling to match a certain resolution or an aspect ratio.
LUM-310X 31'' 4K HDR Reference monitor with Dual Layer LCD Specification
Download PDF Specification Sheet
Display Spec.
Size 31.1"
Resolution 4096 X 2160 (17:9)
Pixel Pitch 0.1704mm
Color Depth 1.07B
Viewing Angle 178°(H) / 178°(V)
Luminance 1,000cd/m2
Contrast Ratio 1,000,000:1
Display Area 698(H) x 368(V) mm
Input
4 X BNC 3G-SDI A/B/C/D Channel Input
4 X BNC 12G-SDI A/B Channel Input, 3G-SDI C/D Channel Input
1 X HDMI HDMI Input
Output
4 X BNC 3G-SDI A/B/C/D Channel Output
4 X BNC 12G-SDI A/B,3G-SDI C/D Channel (Active Through Out)
Audio
Audio In Analog Stereo
Audio Out Analog Stereo (Phone Jack)
FPGA Functions
1:1 Pixel Mapping Modes for SD/HD, 3G-SDI Level A/B, Audio Level Meter Display, Blue Only, Focus Assist,
H/V Delay, Key Lock, Luma(Y') Zone Check, Marker, Max Brightness On/Off, Mono, Time Code Display,
UMD, User Aspect, Various Scan Modes, Waveform/Vector, SingleMode
Closed Caption
CC-608 ANC, CC-608 LINE 21, CC-708
Calibration
TVLogic Color Calibration Utility, 3D LUT & Adjustable Gamma, 3rd Party 3D LUT Import
Other Functions
REMOTE GPI (RJ45)
REMOTE TVLogicâ€â??s specification
USB Firmware update by USB memory stick
Ethernet
Conversion SDI-to-SDI,
Options
Stand, Carrying Case,
About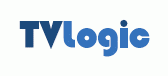 Since 2002, TVLogic has been dedicated to developing and manufacturing the highest quality video monitoring systems available for broadcast, production and post-production as well as digital signage & multi-viewer applications. Today, TVLogic is among the world's leading broadcast and professional monitor manufacturers and offers the widest range of video monitoring solutions in the industry. Our precision-engineered technology and innovative designs provide customers in top broadcast and production facilities around the world with reliable reference grade displays for the most demanding critical viewing applications. TVLogic's 2011 monitor line-up offers 30 models that encompass a wide variety of professional video display requirements.