ATEM 2 ME PRODUCTION STUDIO 4K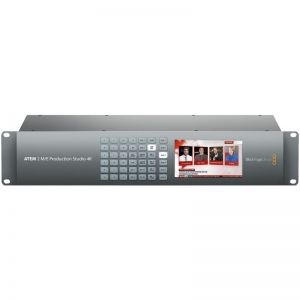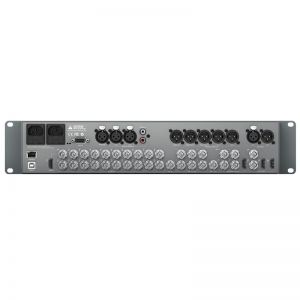 LIST PRICE: £3,265.00
OUR PRICE:
£2,938.00 ex. Vat
£3,525.60 inc. Vat
Request more information
ATEM 2 ME PRODUCTION STUDIO 4K Description
The heart of the SD, HD or UltraHD studio. With this model, ATEM grows wings, adding 20 6G-SDI inputs, an internal 5" LED screen and SuperSource multi-layering (a completely separate 5 layer switcher with the power of 4 picture in picture DVEs and 4 keyers that you can assign to any ATEM video input). One of the most striking new features is Remote Camera Control: remotely control the Blackmagic Studio Camera, leaving the operator to focus on framing the shot.
ATEM 2 ME PRODUCTION STUDIO 4K Specification
Advanced live production switcher with 20 6G-SDI inputs, DVE, SuperSource and much more
Switch between SD, HD or Ultra HD video standards
Multi View Monitoring - Use a single screen for all your monitoring
Large graphics memory
Exciting multi layer effects
Massive 3840 x 2160 video resolution
Live mix multi channel audio from your cameras in real time
Compact 2 rack unit size
About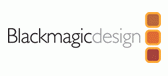 Blackmagic Design. Their range includes ATEM switchers, Teranex processors, Cinema Camera and DaVinci Resolve software - just part of an incredibly powerful array of cutting edge products. Engineered to the highest standard using the very latest technologies, Blackmagic combines class leading technical development with exceptionally keen pricing.