ATEM TELEVISION STUDIO PRO 4K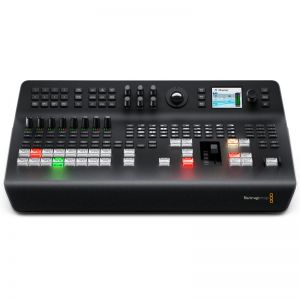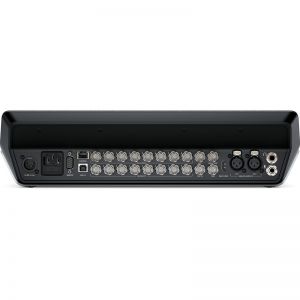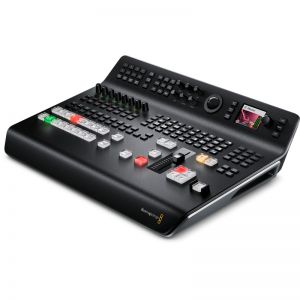 LIST PRICE: £2,445.00
OUR PRICE:
£2,200.00 ex. Vat
£2,640.00 inc. Vat
Request more information
ATEM TELEVISION STUDIO PRO 4K Description
ATEM Television Studios are the first live production switchers designed for both broadcasters and AV professionals. There are 2 powerful HD models with 4 SDI and 4 HDMI inputs and a new Ultra HD model with 8 12G-SDI inputs. Packed with high end broadcast features, ATEM Television Studio models feature re-sync on all inputs so you always get clean switching whether youâ€â??re using professional or consumer cameras. Plus, you get multiview output so you can see all of your sources, preview and program on a single screen, aux out, built in talkback, 2 still stores, an audio mixer, camera control unit and more! ATEM Television Studio Pro models have the same features plus an integrated professional broadcast hardware control panel and additional CCU controls. Both models are perfect for live production, episodic television, web shows, AV or even live coverage of video gaming competitions! Simply plug in your cameras, game consoles or computers and start switching live.
ATEM TELEVISION STUDIO PRO 4K Specification
Advanced 12G-SDI live production switcher
Features 8 independent 12G-SDI inputs, for working in all popular HD and Ultra HD formats up to 2160p60
Each input features re-sync as well as a full low latency standards converter, which means the input is automatically adapted to the switchers format
You can have 8 inputs, all running different video formats
Features the ATEM Advanced Chroma Key, Ultra HD multiâ€'view and motion clips in the media pool
SPECIFICATIONS
Total Video Inputs:

8

Total Outputs:

12

Total Aux Outputs:

1

SDI Rates:

1.5G, 3G, 6G,12G.

Total Audio Inputs:

2x XLR. 1 x Microphone.

Total Audio Outputs:

1x Headphone.

SDI Video Inputs:

8x 10-bit HD/UHD switchable. 2 channel embedded audio.

HDMI Video Inputs:

None

Reference Inputs:

Tri-Sync or Black Burst.

Video Input Re-Sync:

On all 8 inputs.

Frame rate and format convertors:

On all 8 inputs.

SDI Program Outputs:

9 x 10-bit HD/UHD switchable.

SDI Audio Outputs:

2 Ch embedded into SDI output.

Multi View Monitoring:

1

Multi View Video:

1 x SDI and 1 x HDMI.
About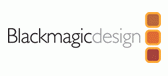 Blackmagic Design. Their range includes ATEM switchers, Teranex processors, Cinema Camera and DaVinci Resolve software - just part of an incredibly powerful array of cutting edge products. Engineered to the highest standard using the very latest technologies, Blackmagic combines class leading technical development with exceptionally keen pricing.