CoCo 3G Colour Corrector and Legaliser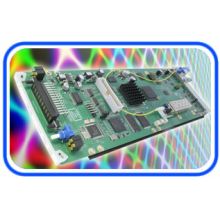 OUR PRICE:
£2,520.00 ex. Vat
£3,024.00 inc. Vat
Request more information
CoCo 3G Colour Corrector and Legaliser Description
3G/HD/SD space-saving colour corrector and legaliser which works with 25 different video standards. Allows whole picture adjustments in both the YUV and RGB colour spaces. Includes wide range of tools to adjust level, gain and gamma and advanced correction for gamut errors. Includes optional integrated fibre connectivity.
CoCo 3G Colour Corrector and Legaliser Specification
Features
Colour corrector and legaliser for whole picture adjustments in the RGB and YUV domains

Use it with any source: works with 3Gb/s, HD and SD sources and 25 different video standards
Wide range of RGB colour correction tools: with independent gain, lift and gamma
Wide range of YUV video level tools: with independent and overall lift and gain, hue phase adjustment and Black clean up
Legalise naturally and maintain the colour: changes YUV colours illegal in RGB to be valid in RGB by desaturating the colour without changing the hue
Preview and perfect your adjustments: wipe horizontally or vertically between the processed and unprocessed signal for a 'before' and 'after' comparison
Easily spot the problem areas: highlight any pixels containing illegal signal values
Remove any unwanted picture material: with adjustable horizontal and vertical cropping
Use it with embedded audio sources: passes ancillary information, including embedded audio

Save yourself time: use the 16 user memories to store regular adjustments
About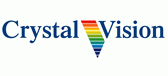 UK company Crystal Vision designs and manufactures modular interface, keyers and picture storage products for the professional broadcasting industry worldwide. Over 100 different modules are available and can be housed in an exceptionally flexible and space-saving frames system, which allows the mixing of interface, keying, picture storage, analogue, digital, video, audio, Standard Definition, High Definition, 3Gb/s and fibre products in 4U, 2U, 1U and desk top box.