CoCo 3G Controller Control Panel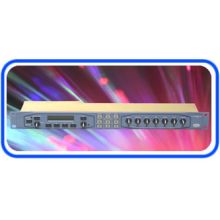 OUR PRICE:
£1,260.00 ex. Vat
£1,512.00 inc. Vat
Request more information
CoCo 3G Controller Control Panel Description
dedicated 1U control panel for CoCo 3G
CoCo 3G Controller Control Panel Specification
Features

The instinctive user interface makes CoCo 3G extremely simple to operate -
with a choice of control methods to suit all preferences.
Ideal for live use, the CoCo 3G Controller is a dedicated 1U control panel
for up to 12 colour correctors. Fitting easily into any control desk, it has
seven dedicated shaft encoders for the most commonly used adjustments
(video gain, chroma gain, black level, red gain, green gain, blue gain and
gamma) with the values shown in a display, as well as quick set-up buttons
to implement the common combinations.
Statesman is available for those who prefer PC control with adjustments
available using nine different control tabs. Useful Statesman alarms can be
set for out of range inputs, loss of input or loss of board. For a permanent

set up, such as for legalising, a frame active front panel or Crystal Vision's
About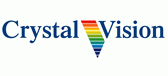 UK company Crystal Vision designs and manufactures modular interface, keyers and picture storage products for the professional broadcasting industry worldwide. Over 100 different modules are available and can be housed in an exceptionally flexible and space-saving frames system, which allows the mixing of interface, keying, picture storage, analogue, digital, video, audio, Standard Definition, High Definition, 3Gb/s and fibre products in 4U, 2U, 1U and desk top box.