2K Plus Color Enhancement System for SD HD and Data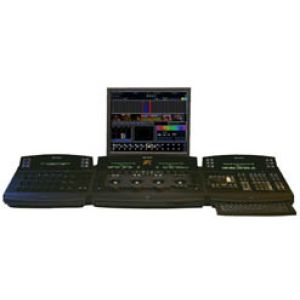 OUR PRICE:
£10,000.00 ex. Vat
£12,000.00 inc. Vat

Request more information
2K Plus Color Enhancement System for SD HD and Data Description
Da Vinci Systems have announced a new version of its industry-leading 2K Plus colour enhancement system that includes feature enhancements to further support the DI workflow with improved efficiency and speed in overall operations.

Major features of the 2K Plus version 4.1.2 include support for digital projection standards, improved support for the Grass Valley Spirit 2K/4K telecine, enhanced ColourTrace capabilities, and enhanced support for Digital Vision's noise reducer in 2K data mode.
The da Vinci 2K Plus now supports resolutions of 2048 x 1080 10-bit RGB at 23.98 sF and 24 sF, standards used in today's DI environments and particularly for digital projection. Prior to this functionality, facilities using a 2k-native projector had to scale HD material processed on the da Vinci 2K in order to meet projection display requirements. The 2K now ensures that material is processed at 2048 x 1080, without any loss of content or resolution.

Advanced features of Grass Valley's latest Spirit 2K/4K telecine are now supported through the enhanced 2K Plus software, including: Six-sector secondary color correction; Auto Focus, which automatically focuses the telecine and passes that information directly to the 2K; Auto Dmin, which automatically calibrates the Telecine for the film in use, ensuring repeatable settings for scanning; Focus Aid, which makes manual adjustment of focus easier; and complete control of telecine audio functionality.
The improved ColourTrace functionality on the da Vinci 2K now supports visual effects shots, allowing color decisions to stay with effects shots when material is reconformed - saving hours of manual copying of grades. The newest capabilities include a wider range of acceptable file-naming standards and the ability to resolve ambiguities that can occur when using only reel number and time code. Colourists now have the ability to specify what specific shots need to be traced using only the clip name, eliminating the ambiguity issue colorists frequently face with effects shots.
2K Plus Color Enhancement System for SD HD and Data Specification
VSR,

Gallery

TLC Assist

Defocus

1- Power Tier

Vector

2K+ Panels
About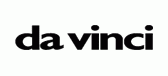 The da Vinci brand is great