Baselight 8 Grading system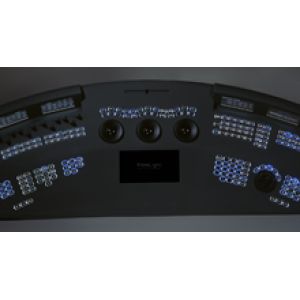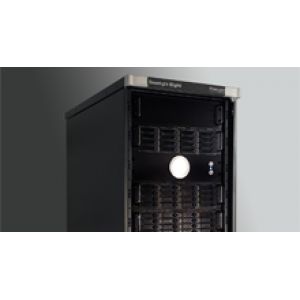 Call for Price

Request more information
Baselight 8 Grading system Description
Colour grading is a demanding creative and technical process for any production-from commercials and long form television to feature film 4K DI. For any finishing process, flexibility and responsiveness are essential.

Baselight delivers performance that exceeds anything else in the marketplace and Blackboard, the dedicated hardware control surface, is specifically designed for non-linear grading and simplifies the creation of complex grades and effects.

We have gone to great lengths to make Baselight productive for multiple workflows. Baselight is a highly flexible system at home with all input and output resolutions and formats, and with linear, video and log image sequences; timelines can even include shots of different formats. Baselight offers real-time connectivity for SD and HD direct to tape, or for all resolutions-up to and including 2K-from a SAN.

Non-linear grading brings new creative opportunities to the grading process. Shots can be easily grouped, graded and compared; external VFX systems can drop in new sequences to be graded in-context; revised EDLs can be used to generate new conformed sequences. Interim deliverables can be created on demand, including QuickTime movies, and clients can use the grading suite as an ongoing review and acceptance resource.

Baselight is at home with all input and output resolutions and formats, and with linear video and log image sequences. The systems offer real-time connectivity for SD, HD and 2K via tape and SAN systems, and provide audio ingest, record and playback.

Baselight systems incorporate Truelight, providing colour-accurate emulation on any grading display. The systems integrate closely with Northlight, our own high-resolution digital scanner, and telecines.

Software systems have the inbuilt advantage of regular feature development and a wide range of tools unconstrained by hardware design. As business needs change and technology advances, the system can be upgraded and extended. Clear system and component upgrade paths protect your investment: upgrading to another level is simple because all systems are based on standard PC building blocks. New motherboard and processor technology, graphics and disk systems are installed at very reasonable cost, maintaining performance and value.

Cloud connectivity technology, standard on all systems, allows Baselight local storage to double up as a shared storage solution. Baselight systems can use each other's local storage as their own, while third-party systems (e.g. Autodesk Flame|Smoke, The Pixel Farm PFClean) can read and write to Baselight in the background.
Baselight 8 Grading system Specification
Unlimited Simultaneous grading layers

Unlimited Simultaneous shapes (windows)

Unlimited Simultaneous key layers

Plug-in support OFX™

Colour management Truelight (integrated)

Colour space handling (Linear, log, video)



Media handling

Frame size 640 x 480 to 4096 x 3112 (Video to 4K)

Input & output file formats dpx, cin, tga, tiff, mxf, quicktime, video

Playback frame rate 23.98 to 60fps

EDL support CMX3600, FLE, AAF, XML

Connectivity

SAN fibre channel (optional)


Storage
BaseLight 8 = 8 Nodes capacity is 24TB (This can be upgraded to 96 TB easily)
RAID protection RAID 5
Resolution Up to 2048x1536 or 4096x2160
I/O bandwidth >3GB/s
Caching Automatic,
Disk management intelligent
About