BVM-D32E1WE 32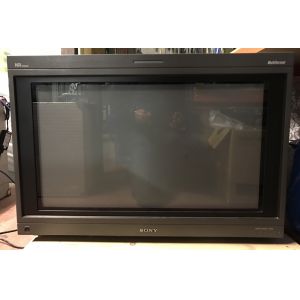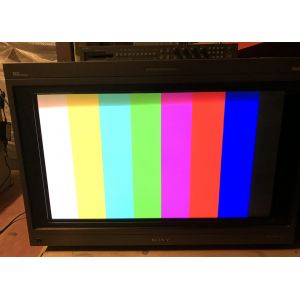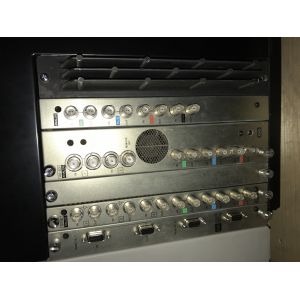 OUR PRICE:
£9,750.00 ex. Vat
£11,700.00 inc. Vat

Request more information
BVM-D32E1WE 32 Description
SONY'S LEGENDARY LINE OF BROADCAST MONITORS now has a family of new additions. The BVM-D series digital monitors are optimised for a wide range of demanding applications.

They are ideal for widescreen 625 monitoring as well as for high definition at both 50 and 60 Hz.

These monitors also complement the emerging 24 progressive frame mastering infrastructure by directly displaying the 1080/24PsF format*.

The BVM-D series monitors also support a wide range of other scanning formats, with no need for a scan converter.

They are capable of displaying each input signal at its native frequency and resolution with an extremely high degree of colour accuracy.

And as with all Sony professional monitors, they incorporate the patented, award-winning Trinitron system to deliver uncompromising picture quality.
BVM-D32E1WE 32 Specification
BKM-21D SDI Multi Decoder Adaptor

BKM-42HD HD SDI Input Adaptor

BKM-10R Monitor Control Unit
*32-inch* digital color master monitor *Modular design with optional separate control unit *Flat surface, 16:9 aspect HR Trinitron CRT provides a high resolution of 1000 TV lines *EBU standard phosphors *Beam current feedback circuit for stable color reproduction *Signals with the frequency range of 15.625 to 45 kHz and DTV signals acceptable *Component (YPBPR/GBR) input available as standard *4 slots available for optional input adaptors *Accepts external sync *Auto setup for chroma, phase and white balance *Precise color temperature adjustment with a color analyzer *Beam landing correction *Digital uniformity *Digital convergence *Built-in H/V delay, underscan, blue only, mono and tally functions *Built-in test signal generator *Aspect ratio 16:9 and 4:3 switchable *4:3 area marker *Parallel and serial remote control capability *Optional memory card for storage and recall of primary setup data *Supported by Sony Interactive Status Reporting (ISR) * 29 5/8 inches (16:9)/24 1/4 inches (4:3) viewable area, measured diagonally.
About