PVM-20M4E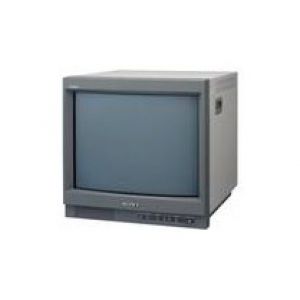 1250.00

Request more information
PVM-20M4E Description
Sony PVM monitors have maintained an
enviable reputation for outstanding performance and reliability within the broadcast and professional video industry.
These 20 and 14-inch models, the PVM Series of colour
video monitors, are set to maintain this reputation for excellence.


With compact design, stunning picture performance, flexible
signal connections, a full range of optional functions and ease of
operation, these Sony monitors are designed to meet the
demands of a wide
range of picture monitoring requirements.

These CRT monitors are becoming more and more sort after by gaming enthusiast who demand the correct viewing situation and insist on CRT displays. Despite their lower resolutions, smaller screens and considerable bulk they are superior for gaming because they respond faster and have less motion blur than LCD's.


PVM-20M4E Specification
20" CRT

800 TV Line,

EBU Phosphors

16:9/4:3 Switchable

Component

Composite

Y/C

SDI Optional Board
About