2×4 SWITCHABLE BATTERY POWERED RE-CLOCKING DA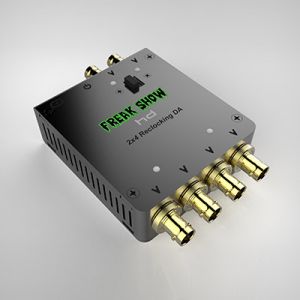 OUR PRICE:
£599.00 ex. Vat
£718.80 inc. Vat
Request more information
2×4 SWITCHABLE BATTERY POWERED RE-CLOCKING DA Description
A complete video assist system in a box. Two inputs, 4 outputs, re-clocking, switching, and equalizing all in a compact internal Battery powered package. Quite simply this baby does it all. Switch between A and B 1x4 modes as well as 2x4 mode to provide maximum signal flexibility. The re-clocked and equalized output extends two 3Gb signals over 400ft. each.
2×4 SWITCHABLE BATTERY POWERED RE-CLOCKING DA Specification
Formats
3Gb-270Mb SDI Auto Select
Inputs
2 HD-SDI, SDI (SMPTE 259/292/296/424), 1x BNC
Outputs
4 HD-SDI, SDI (SMPTE 259/292/296/424), 1x BNC
Cable Equalization
3Gb, 120m
Input/Output Return Loss
>15db, 270Mb - 3Gb Power
+12-36VDC, Regulated
Battery
12 Hour rechargeable lithium ion battery
Battery indication button
About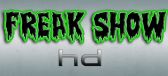 Freakhsow HD is now taking its fifty years of combined experience and focusing on manufacturing the industry's most advanced and cost efficient tools for the video professional.