MSX4-L Reclocking DA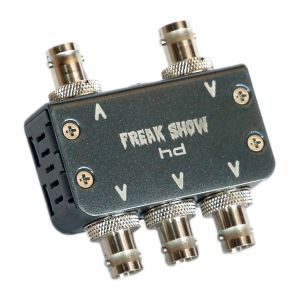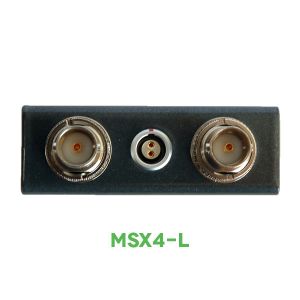 Call for Price
Request more information
MSX4-L Reclocking DA Description
Freakshow, the company with the biggest ideas in 4K/12G distribution, introduces the smallest product yet. Meet the Micro Split MSX4, the worlds most compact 4K/12G Reclocking DA. The Micro Split is available in O-series with a standard FREAKSHOW connector or in L-series with a locking Lemo connector. The latest in reclocking and cable EQ technology extends cable runs up to 700 feet! The Micro Split's 12G/HD/SD-SDI flexibility is future proof, and exceeds previous generations' performance.
MSX4-L Reclocking DA Specification
| | |
| --- | --- |
| Formats | 4K 12G-SDI, Ultra 4K 6G-SDI, 3G-SDI, 1.5G-SDI, 270Mb-SDI. Meets and exceeds SMPTE-424, SMPTE-292, SMPTE-259 |
| Inputs | 1x12G/ 6G/ 3G/ 1.5G/ 270Mb - Auto-selectable SDI, 1xBNC |
| Outputs | 4x12G/ 6G/ 3G/ 1.5G/ 270Mb, equalization and re-clocking |
| Cable Re-clocking and Equalization | (all with Belden 1694A - divide by half for Belden 1505): 75 meters (246ft) at 12G, 100 meters (328ft) at 6G, 220 meters (722ft) at 3G, 265 meters (870ft) at HD, 530 meters (1740ft) at SD |
| Input return loss | -8dB at 12G, -9dB at 6G, -13dB at 3G, -18dB HD/SD |
| Output return loss | Return loss -6dB at 12G, -8.5dB at 6G, -15dB at 3G, -23dB at HD/SD |
About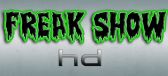 Freakhsow HD is now taking its fifty years of combined experience and focusing on manufacturing the industry's most advanced and cost efficient tools for the video professional.