LVM-171A FULL HD 17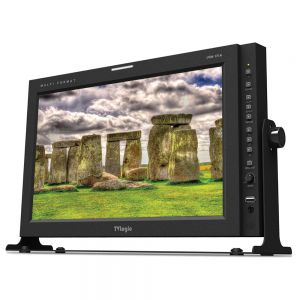 LIST PRICE: £2,050.00
OUR PRICE:
£1,845.00 ex. Vat
£2,214.00 inc. Vat
Request more information
LVM-171A FULL HD 17 Description
The LVM-171A is the upgrade version from LVM-170A. Equipped with new IPS technology LCD panel, LVM-171A features Full HD resolution, deep contrast ratio of 1400:1, 10bit colour depth and most advanced colour viewing angle. This faithful colour reproduction combined with TVLogic's advanced video processing performance and the various pro features will give you the best cost-effectiveness in the market.
LVM-171A FULL HD 17 Specification
Download PDF Specification Sheet
FEATURES
16.5
Full HD Resolution (1920x1080 )
1.07B Colors (10bit)
Luminance up to 450cd/m2
High Contrast Ratio of 1400:1
Accurate Colour Reproduction
Wide Viewing Angle (IPS)
Firmware update using USB memory stick
Waveform/Vectorscope
CC-608 ANC, CC-608 Line 21, CC-708
TVLogic Color Calibration Utility
3G-SDI Level A/B
Audio Level Meter
Blue Only
Focus Assist
H/V Delay
Key Lock
Luma (Y) Zone Check
Marker
Mono
Range Error
Time Code Display
UMD
User Aspect
Various Scan Mode
Main body Dimensions
- Main Body : 445 x 264 x 78.4 (mm) 17.52 x 10.39 x 3.09 (inch)
- With stand : 492.2 x 289 x 137.5 (mm) 19.38 x 11.38 x 5.41 (inch)
About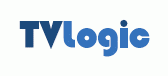 Since 2002, TVLogic has been dedicated to developing and manufacturing the highest quality video monitoring systems available for broadcast, production and post-production as well as digital signage & multi-viewer applications. Today, TVLogic is among the world's leading broadcast and professional monitor manufacturers and offers the widest range of video monitoring solutions in the industry. Our precision-engineered technology and innovative designs provide customers in top broadcast and production facilities around the world with reliable reference grade displays for the most demanding critical viewing applications. TVLogic's 2011 monitor line-up offers 30 models that encompass a wide variety of professional video display requirements.