Vector 430 Pan and Tilt Head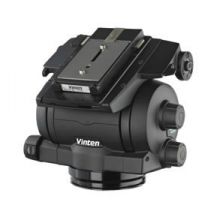 OUR PRICE:
£4,850.00 ex. Vat
£5,820.00 inc. Vat
Request more information
Vector 430 Pan and Tilt Head Description
The new Vector 430 is aimed at the growing number of applications that use both the compact box lens and large EFP barrel lenses. Its unique design has enabled Perfect Balance to be incorporated into a previously unattainable compact and lightweight package whilst providing an extremely large capacity range of 10 - 43 kg [22 - 94.8 lbs]. This means that the Vector 430 offers a single choice when previously two heads were required.
Simple to rig and convenient to transport, the compact design of the Vector 430 maintains the functionality associated with Vinten's renowned Vector heads, including infinitely adjustable Perfect Balance and smooth TF drag technology. It is available with either a flat base or spherical base.
Ergonomically designed controls, including a retractable counterbalance adjuster, backlit drag knobs and illuminated LCD display, ensure ease of use in any situation, while the base of the Vector 430 includes an integral Quickfix groove for fast and secure attachment. These features combined with a Quickfit wedge adaptor make the Vector 430 the perfect choice for busy multi-camera productions.
Small, lightweight and high capacity
Bridges the gap between the Vision and Vector ranges
Extensive operational temperature range
New ergonomic Perfect Balance adjuster
Illuminated controls for low-light situations
Vector 430 Pan and Tilt Head Specification
Model No.: V4006-0001

Height: 20 cm / 7.9 "

Length: 20 cm / 7.9 "

Width: 28.5 cm / 11.2 "

Weight: 12.1 kg / 26.7 lbs including wedge adaptor and pan bar

Capacity Range: 10 to 43 kg / 22 to 94.8 lbs

Tilt Range @ 37 kg / 81.6 lbs:±90°

Tilt Range @ 43 kg / 94.8 lbs:±40°

Platform Adjustment: +5.5 to -12.5 cm / +2.2 to -4.9 "

Pan Bar: Single telescopic

Camera Fixing: EFP Quickfit Automatic Adaptor [3761-3]

Levelling Bubble: Illuminated

Drag Knobs: Backlit and calibrated

Counterbalance: Fully variable with digital readout

Base Fixing: 4 botl flat with Quickfix groove

Colour: Black
About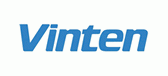 Vinten's wide range of lightweight, studio and outside broadcast camera support equipment enables you to work the way you choose without compromise. Discover how innovation, collaboration and ongoing successes have enabled Vinten and our products to develop over the last century.