Vector 430i Pan and Tilt Head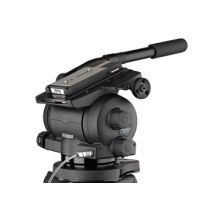 OUR PRICE:
£4,850.00 ex. Vat
£5,820.00 inc. Vat
Request more information
Vector 430i Pan and Tilt Head Description
The new Vector 430i delivers precise positional data for virtual and augmented reality applications in outside broadcast and studio environments.
The pan and tilt head incorporates a new Intelligence Module allowing semi automatic set-up and slide plate tracking. When combined with the VRI box [see below] this provides precise real-time digital electronic positioning of pan and tilt to allow graphics to be placed perfectly into the live environment. The positional information is also displayed on a graphical user interface for ease of set up and calibration.
These features, combined with the functionality of the innovative Vector 430, make the Vector 430i an ideal choice for EFP camera set-ups where virtual reality is required - now or in the future.
Precise, real time digital electronic positioning of pan and tilt
Small, lightweight and high capacity
VIRTUAL REALITY INTERFACE BOX
The VRI box enables the use of the Vector 430i, 750i, and 950i pan and tilt heads in virtual reality applications. The box processes the positional data from the ehad encoders and also offers a direct interface to lenses with encoder outputs (or bolt on lens encoders) to provide a single data stream to the graphics rendering system. Each VRI box is supplied with mounting brackets, GUI, and head interface cable.
Vector 430i Pan and Tilt Head Specification
Model No.: V4089-0001

Height: 20 cm / 7.9 "

Length: 20 cm / 7.9 "

Width: 28.5 cm / 11.2 "

Weight: 12.1 kg / 26.7 lbs including wedge adaptor and pan bar

Capacity Range: 10 to 43 kg / 22 to 94.8 lbs

Tilt range @ 37 kg / 81.6 lbs:±90°

Tilt range @ 43 kg / 94.8 lbs±40°

Pan Resolution: 1.48 million counts per 360°

Tilt Resolution: 1.48 million counts per 360°

Encoder Power Requirements: 5 volts dc ±10% [supplied by the VRI box]

Platform Adjustment: +5.5 to -10.6 cm / +2.2 to -4.2 "

Pan Bar: Single telescopic

Camera Fixing: EFP Quickfit Automatic Adaptor [3761-3]

Levelling Bubble: Illuminated

Drag Knobs: Backlit and calibrated

Counterbalance: Fully variable with digital readout

Base Fixing: 4 bolt flat with Quickfix groove

Colour: Black

VRI Box


Model No.: V4083-0001
Power In: 110-250v AC or 9-28v DC, power consumption 80w
Power Out: 12v DC@ 1A/ 24v DC @ 1A
I/OGenlock ( 1 in, 2 out)
Devicelink.i
Lens encoders (Quadrature)
Tracking Data Output: RS422, Radamec D1 packet
Accessories: [V4083-0003]Vinten Inclinometer for perfect placement of OB graphics
Accessories: [V4014-0002]PDA based GUI (for set-up and control)
About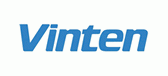 Vinten's wide range of lightweight, studio and outside broadcast camera support equipment enables you to work the way you choose without compromise. Discover how innovation, collaboration and ongoing successes have enabled Vinten and our products to develop over the last century.