Vector 75 Pan and Tilt Head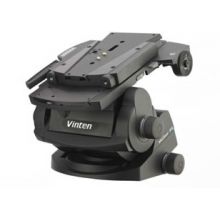 OUR PRICE:
£7,505.00 ex. Vat
£9,006.00 inc. Vat
Request more information
Vector 75 Pan and Tilt Head Description
Seventeen years ago, Vinten introduced the Vector 70, which felt so natural to camera operators that it soon became the industry standard studio and OB pan and tilt head. This new Vector 75 combines the original Vector 70 LF fluid drag system with operational enhancements from the class leading Vector 750.
Developed and manufactured in the UK, the new design retains that familiar Vector feel whilst incorporating a range of features which address the pressures of today's fast paced and cost conscious production company, without compromising any aspect of camera control:
Infinitely adjustable counterbalance
Infinitely adjustable LF drag offering complete camera control at any zoom level
Retractable "T" bar slide plate positioner providing 33 cm / 13" camera platform movement
Blue LED level bubble illumination providing high contrast in any light
Standard prompter bar mountings in the wedge adaptor
Replaceable pan bar serration disks
The pantographic balance mechanism, unique to the Vinten Vector range, makes adjustment simple and eliminates the
need for time consuming cam changes when altering the camera configuration.
This counterbalance mechanism, combined with the Vinten standard LF drag system, provides the ultimate in smooth,
precise quality of movement.
The standard head package consists of:
1 x Vector 75 head comes with wedge adaptor and 4 x bolts,washers and spanner
1 x Telescopic pan bar (3219-82)
Vector 75 Pan and Tilt Head Specification
Model No.: V4095-0001

Height: 25.5 cm / 10 "

Length: 35.5 cm / 14 "

Width: 35 cm / 13.5 "

Weight: 17.9 kg / 39.5 lbs

Max. Capacity: 75 kg / 165.3 lbs

Tilt Range :±52° @ 75 kg / 165.3 lbs

Platform Adjustment: 33 cm / 13 "

Pan Bar: Single telescopic

Camera Fixing :Wedge adaptor

Levelling Bubble: Illuminated

Base Fixing: 4-bolt flat with Quickfix groove

Colour: Black
About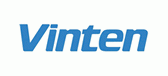 Vinten's wide range of lightweight, studio and outside broadcast camera support equipment enables you to work the way you choose without compromise. Discover how innovation, collaboration and ongoing successes have enabled Vinten and our products to develop over the last century.