Vision 100 Pan and Tilt Head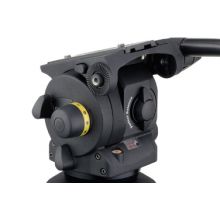 OUR PRICE:
£3,375.00 ex. Vat
£4,050.00 inc. Vat
Request more information
Vision 100 Pan and Tilt Head Description
The Vision 100 is perfect for all professional ENG or EFP situations that demand total reliability and control excellence.
Combining Perfect Balance with the innovative TF drag system, the Vision 100 allows total control and consistent performance in the toughest conditions. Following the action is effortless even at the heaviest drag setting and regardless of the environment. The Vision 100 also includes illuminated drag controls and a digital counterbalance readout, ensuring simple and repeatable camera set-up in any lighting situation.
TF drag mechanism
Illuminated controls
Repeatable balance settings
Extensive operating temperature from-40°C to +60°C
Vision 100 Pan and Tilt Head Specification
Download PDF Specification Sheet
Model No.: 3466-3

Height: 15 cm / 5.9 "

Length: 14.8 cm / 5.8 "

Width: 17.2 cm / 6.8 "

Weight: 3.2 kg / 7.1 lbs

Capacity Range: 7 to 20 kg / 15.4 to 44.1 lbs

Tilt Range :±90°

Ball Base: 100 mm

Pan Bar: Single telescopic

Camera Fixing: Two-way sliding plate with 2 x 3/8" camera fixing screws

Levelling Bubble: Illuminated

Drag Knobs: Backlit and calibrated

Counterbalance :Fully variable with digital readout

Colour: Black
About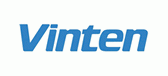 Vinten's wide range of lightweight, studio and outside broadcast camera support equipment enables you to work the way you choose without compromise. Discover how innovation, collaboration and ongoing successes have enabled Vinten and our products to develop over the last century.