Vision 10AS Pan and Tilt Head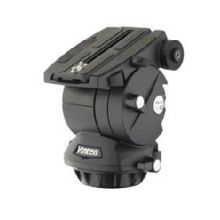 OUR PRICE:
£2,420.00 ex. Vat
£2,904.00 inc. Vat
Request more information
Vision 10AS Pan and Tilt Head Description
The Vision 10AS is perfect for all professional broadcast productions where larger batteries, small viewfinders and small LCD prompters are constantly swapped.
An extensive camera capacity of 6.5 to17 kg / 14.3 to 37.5 lbs supports a wide range of digital camcorders in ENG configuration and features such as the Sideload system, illuminated levelling bubble and Perfect Balance ensure simple, rapid set-up in all situations.
The Vision 10AS system is an extremely cost effective camera support solution that is suited to a wide variety of productions from documentary shoots to breaking news coverage.
Infinitely adjustable Perfect Balance
LF drag system
Illuminated levelling bubble
Sideload system for rapid camera attachment
Vision 10AS Pan and Tilt Head Specification
Model No: V4046-0001

Height: 16.0 cm / 6.3 "

Length: 15.1 cm / 5.9 "

Width: 13.8 cm / 5.4 "

Weight: 3.2 kg / 7.0 lbs

Capacity Range :6.5 to 17 kg / 14.3 to 37.5 lbs

Tilt Range: 90˚

Ball Base: 100 mm

Pan Bar: Single telescopic

Camera Fixing: Quick attachment and release Sideload system, utilizing a standard slide plate complete with captive 1/4 " pin and 2 x 3/8 " screws

Levelling Bubble: Illuminated

Drag Knobs: Calibrated

Counterbalance: Infinitely adjustable Perfect Balance

Colour: Black
About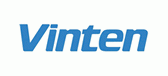 Vinten's wide range of lightweight, studio and outside broadcast camera support equipment enables you to work the way you choose without compromise. Discover how innovation, collaboration and ongoing successes have enabled Vinten and our products to develop over the last century.