Vision Blue Pan and Tilt Head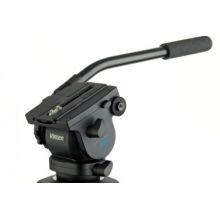 OUR PRICE:
£590.00 ex. Vat
£708.00 inc. Vat
Request more information
Vision Blue Pan and Tilt Head Description
The new Vision blue is designed to provide the experienced camera operator with professional support to match the extremely high performance of today's lightweight camcorders and DSLRs accessorised for video.
Incorporating the original award winning Vinten Perfect Balance technology, Vision blue balances payloads between 2.1 - 5 kg / 4.6 - 11 lbs with a low centre of gravity of around 55 mm. This ensures that it can genuinely balance the smaller, lightly accessorised cameras that are so common today.
In addition the head features genuine Vision LF drag technology for silky smooth movement and precise framing, and a high contrast blue LED illuminated levelling bubble for quick, accurate set up in all lighting situations.
Vision blue offers true Vinten Vision performance, ensuring for the very first time that operators of the smallest professional cameras can work without creative compromise.
Ideal for lightweight, low profile professional cameras
Infinitely adjustable Perfect Balance
Infinitely adjustable LF drag system
Standard long slot Vision AS camera plate with 1/4 " screw and pin assembly
Vision Blue Pan and Tilt Head Specification
Model No: V4092-0001

Height: 12.1 cm / 4.8 "

Length: 12.9 cm / 5.1 "

Weight: 2.4 kg / 5.3 lbs inc. pan bar, camera plate and bowl clamp

Capacity Range: 2.1 to 5.0 kg / 4.6 to 11.0 lbs @ approx. 55 mm CofG

Tilt Range: ±90°

Ball Base: 75 mm

Pan Bar: Single fixed length

Camera Fixing: Standard Vision AS two-way sliding plate with one 1/4" camera screw and pin

Levelling Bubble: Illuminated high contrast blue LED

Drag: Calibrated infinitely adjustable LF drag system

Counterbalance: Infinitely adjustable Perfect Balance

Colour: Black
About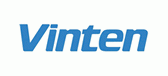 Vinten's wide range of lightweight, studio and outside broadcast camera support equipment enables you to work the way you choose without compromise. Discover how innovation, collaboration and ongoing successes have enabled Vinten and our products to develop over the last century.