3826-3 Quartz Two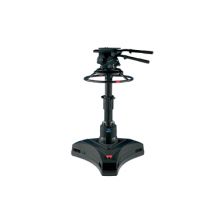 OUR PRICE:
£17,150.00 ex. Vat
£20,580.00 inc. Vat
Request more information
3826-3 Quartz Two Description
The Quartz Two pedestal provides superior operational flexibility with a two-stage column, 77 cm / 30.3 "" on-shot stroke and 80 kg / 176.4 lbs maximum capacity. It can accommodate a wide range of camera, lens and teleprompter combinations, making it particularly suitable for studio productions.
The Quartz design offers precise crab and steer control from a central steering ring, together with the ability to accelerate smoothly and rapidly; enabling easy repositioning even in the tightest of sets. The design of the base offers maximum stability, a single foot brake gives extra control at all times, and the fully skirted base incorporates a cable guard system that is simply adjusted by three external knobs.
Integral cable guard
Detachable steering ring
Single parking brake
Low pressure pneumatic system
3826-3 Quartz Two Specification
Download PDF Specification Sheet
Model No.: 3826-3

Max. Capacity: 80 kg / 176.4 lbs [max. capacity includes trim weights]

Height Range: 66 to 143 cm / 26 to 56 "

Weight: 88.9 kg / 187.4 lbs

On-Shot Stroke: 77 cm / 30.3 "

Tracking Width: 108 cm / 42 "

Transit Width: 80 cm / 31.5 "

Wheel Diameter: 12.5 cm / 5 "

Detachable Steering Ring Diameter: 63.5 cm / 25 "

Trim Weights: 3.5 kg / 7.7 lbs

Ground Clearance: 2 cm / 0.8 "

Colour: Black
About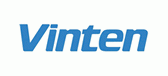 Vinten's wide range of lightweight, studio and outside broadcast camera support equipment enables you to work the way you choose without compromise. Discover how innovation, collaboration and ongoing successes have enabled Vinten and our products to develop over the last century.