3983-3C Pro-Ped Studio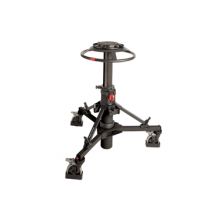 OUR PRICE:
£6,004.00 ex. Vat
£7,204.80 inc. Vat
Request more information
3983-3C Pro-Ped Studio Description
The Pro-Ped lightweight pedestal can be used for both studio and OB applications. Designed to be stable and robust, the lower stage of the two-stage system is balance assisted to give simple elevation whilst the upper stage provides Perfect Balance and on-shot movement. A built in pump makes counterbalance simple.
For studio use the dolly base is supplied with 12.5 cm/ 5 " wheels with track locks and cable guards. The OB version has 15 cm/ 6 ""wheels, providing greater ground clearance.
Lightweight two-stage pedestals
Built in pump for easy counterbalance
Easy to transport
3983-3C Pro-Ped Studio Specification
Download PDF Specification Sheet
Model No.: 3983-3C Studio

Max. Capacity: 55 kg / 121 lbs [max. capacity includes trim weights]

Height Range: 66.6 to 148.5 cm / 26.2 to 58.4 "

Weight: 28.5 kg / 62.8 lbs

On-Shot Stroke:41 cm / 16.1 "

Tracking Width: 95 cm / 37.4 "

Transit Width: 86 cm / 33.8 "

Wheel Diameter: 12.5 cm / 5 "

Steering Ring Diameter: 53.4 cm / 20.8 "

Wheel Lock: Yes

Trim Weights: 3.5 kg / 7.5 lbs

Ground Clearance: 1.9 cm / 0.75 "

Colour: Black


About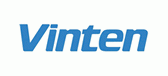 Vinten's wide range of lightweight, studio and outside broadcast camera support equipment enables you to work the way you choose without compromise. Discover how innovation, collaboration and ongoing successes have enabled Vinten and our products to develop over the last century.