V3905-001 Osprey Light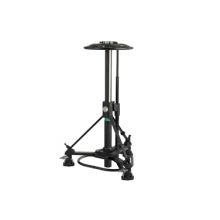 OUR PRICE:
£6,865.00 ex. Vat
£8,238.00 inc. Vat
Request more information
V3905-001 Osprey Light Description
The Osprey Light is designed for the growing number of small studios that require the quality of on shot movement synonymous with Vinten pedestals.
The Osprey Light is a 40 kg / 88.2 lbs capacity pedestal, with crabbing base capability. This single stage pedestal also has an on-shot stroke of 54 cm/ 21.2 ""and a significantly improved wheel braking mechanism that eliminates the flat spots that can ruin a rolling shot.
Perfect Balance is easy to achieve in any situation as the Osprey Light has an integral manual pump as well as an inlet valve for use with external pressure sources.
The Osprey Light is ideal for studios that require a lightweight pedestal which does not compromise functionality.
Crabbing base capability
Lightweight
V3905-001 Osprey Light Specification
Model No.: V3950-0001

Max. Capacity :40 kg / 88 lbs [max capacity includes trim weights]

Height Range: 76.5 to 130.5 cm / 30.1 to 51.4 "

Weight: 21.8 kg / 48.1 lbs

On-Shot Stroke: 54 cm / 21.2 "

Wheel Lock: Yes

Tracking Width: 80.6 cm / 31.7 "

Transit Width: 70 cm / 27.5 "

Wheel Diameter: 10 cm / 4 "

Detachable Steering Ring Diameter: 50 cm / 19.7 "

Trim Weights: 2.4 kg / 5.3 lbs

Ground Clearance: 1 cm / 0.4 "

Colour: Black
About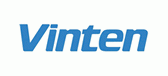 Vinten's wide range of lightweight, studio and outside broadcast camera support equipment enables you to work the way you choose without compromise. Discover how innovation, collaboration and ongoing successes have enabled Vinten and our products to develop over the last century.