V3963-0002 Quattro-SL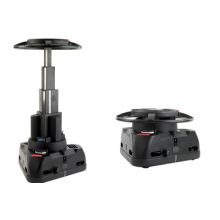 OUR PRICE:
£22,750.00 ex. Vat
£27,300.00 inc. Vat
Request more information
V3963-0002 Quattro-SL Description
The Quattro-SL, a compact pedestal designed for multi-camera studio locations, is perfect for the increasing number of restricted sets and smaller studios around the world.
Incorporating most of the features of the larger Quattro pedestals, the Quattro-SL easily tracks through confined spaces and can work in close proximity to other pedestals. The cable guard can be easily adjusted from a single point actuator, reducing the need for the operator to move around the pedestal in cramped situations. The compact design and lightweight construction improves portability in and between studios without compromising stability.
Compact construction improves portability between studios without compromising stability
Small base allows pedestals to work in close proximity
Easily tracks through any 76.2 cm / 30 " set restriction
Single point actuated cable guard adjustment
V3963-0002 Quattro-SL Specification
Model No.: V3963-0002

Max. Capacity: 80 kg / 176.4 lbs [max. capacity includes trim weights]

Height Range: 47 to 147 cm / 18.5 to 57.8 "

Weight: 136 kg / 300.6 lbs

On-Shot Stroke: 100 cm / 39.4 "

Tracking Width: 81 cm / 31.9 "

Transit Width: 74.5 cm / 29.3 " [with small steering ring] 82 cm / 32.2 " [with large steering ring, fitted as standard]

Footprint: 80.6 x 74.5 cm / 31.8 x 29.4 "

Wheel Diameter: 12 cm / 4.9 "

Detachable Steering Ring Diameter: 74 cm / 29 "

Trim Weights: 7.5 kg / 16.5 lbs

Ground Clearance: 2 cm / 0.8 "

Colour: Black
About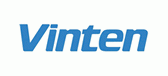 Vinten's wide range of lightweight, studio and outside broadcast camera support equipment enables you to work the way you choose without compromise. Discover how innovation, collaboration and ongoing successes have enabled Vinten and our products to develop over the last century.