V4002-0002 Quattro-OBL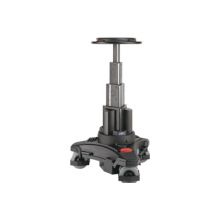 OUR PRICE:
£25,005.00 ex. Vat
£30,006.00 inc. Vat
Request more information
V4002-0002 Quattro-OBL Description
The Quattro is a unique and innovative four-stage pedestal with an extensive range of benefits for today's camera operator.
The Quattro-OBL outside broadcast pedestal provides ground clearance of 5 cm but still allows the opportunity to achieve lower angle shots, as well as an impressive on-shot stroke of 100 cm / 39.4 ".
A revolutionary pneumatic design ensures that the Quattro pedestals provide Perfect Balance throughout their four-stages of elevation, ensuring that they offer the exact support required for the camera operator to raise and lower the camera with minimal effort.
Innovative low volume and low pressure pneumatics
Perfect Balance provides fingertip control and reduces operator fatigue
Excellent height range allows greater shot creativity
Stylish ergonomic design offers easy access to controls
V4002-0002 Quattro-OBL Specification
Download PDF Specification Sheet
Model No.: V4002-0002

Max. Capacity: 105 kg / 231.5 lbs [max. capacity includes trim weights]

Height Range: 50.8 to 150.8 cm / 20 to 59.4 "

Weight: 116 kg / 255.8 lbs

On-Shot Stroke: 100 cm / 39.4 "

Tracking Width: 98 cm / 38.5 "

Transit Width: 87 cm / 38.5 "

Wheel Diameter: 20 cm / 7.8 "

Detachable Steering Ring Diameter: 59 cm / 23.2 "

Trim Weights: 7.5 kg / 16.5 lbs

Ground Clearance: 5 cm / 2 "

Colour: Black
About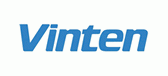 Vinten's wide range of lightweight, studio and outside broadcast camera support equipment enables you to work the way you choose without compromise. Discover how innovation, collaboration and ongoing successes have enabled Vinten and our products to develop over the last century.