RKM-535A COMPACT 3.5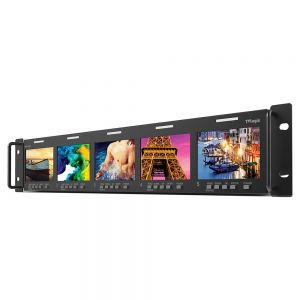 LIST PRICE: £3,435.00
OUR PRICE:
£3,091.00 ex. Vat
£3,709.20 inc. Vat
Request more information
RKM-535A COMPACT 3.5 Description
RKM-535A consists of 5 x 3.5" 940x640 LED backlit LCD panels, with a 90° tilt range. Input selection and full RKM series feature-set menu are accessed via the front panel. I/O includes two SDI in, with one SDI loop out, one CVBS in, RJ11, RS422 & Ethernet remote control and USB firmware upgrade port.
RKM-535A COMPACT 3.5 Specification
Download PDF Specification Sheet
Key Features
Multi-Format Support (480i, 576i, 720P, 1080i, 1080P, 1080Psf, 2K)
Multi-Format Support (480i, 576i, 720P, 1080i, 1080P, 1080Psf, 2K)
5 High-Resolution (940?-640) 3.5-inch, 16.7M colours, wide screens
Small Footprint occupies only 2RU of a standard EIA 19inch rack � HD/SD-SDI Input & Active Loop Through
SDI Input Format Auto Detect
Composite Input
Source ID Function (User Defined in OSD Function)
Embedded Audio Level Meter (16 ch) Vertical/Horizontal
Timecode Display
Waveform/Vector Scope
About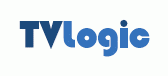 Since 2002, TVLogic has been dedicated to developing and manufacturing the highest quality video monitoring systems available for broadcast, production and post-production as well as digital signage & multi-viewer applications. Today, TVLogic is among the world's leading broadcast and professional monitor manufacturers and offers the widest range of video monitoring solutions in the industry. Our precision-engineered technology and innovative designs provide customers in top broadcast and production facilities around the world with reliable reference grade displays for the most demanding critical viewing applications. TVLogic's 2011 monitor line-up offers 30 models that encompass a wide variety of professional video display requirements.