TC-AL-11C Compact Transmitter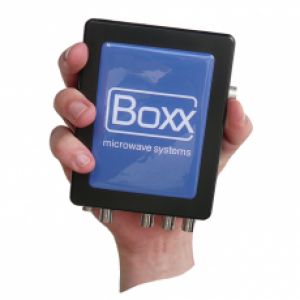 OUR PRICE:
£2,500.00 ex. Vat
£3,000.00 inc. Vat
Request more information
TC-AL-11C Compact Transmitter Description
The Cobalt wireless microwave system is a unique broadcast technology providing a live-to-air microwave link for any camera without ghosting, break-up or interference at a fraction of the cost of traditional digital microwave systems.
The Cobalt system is currently being used around the world for a host of broadcasting applications, as a reliable, cost effective alternative to COFDM systems. Cobalt uses a unique bi-directional transmission system where each packet of data is acknowledged by the receiver. This means that any lost data can be requested and resent, resulting in an extremely robust link.
TC-AL-11C Compact Transmitter Specification
Composite video with 2 audio channels

This system is ideal for monitoring or low cost broadcast use.


Extremely robust link
Automatic dynamic data rate
Automatic channel select (seeks and locks onto cleanest frequency)
Licence exempt with up to 11 channels (4 recommended)
Diversity antenna transmission and receiving system
Secure encrypted transmission
Composite in. Upgradeable to SDI
Manual configuration via RS-232 port
PAL/NTSC
About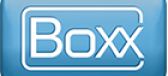 BOXX TV PROVIDES REVOLUTIONARY MICROWAVE BROADCAST EQUIPMENT DESIGNED AROUND EASE OF USE BY TECHNICAL AND INDUSTRY PROFESSIONALS. Traditionally, delivering a perfect picture through walls and floors with digital microwave links has been the exclusive preserve of High End Production companies and large Outside Broadcast firms. With our radical new technology, Boxx is revolutionising the industry by providing the same reliability at a fraction of the cost. This ground-breaking technology has been especially designed for the needs of live-to-air broadcasts, ENG operations and is also ideal for Steadicam, portable field monitoring or video-assist applications. Boxx TV supply a range of innovative digital microwave solutions to the broadcast industry. Along with a core business of product sales and rentals, our consulting division provides solutions for customers requiring a service tailored to their individual needs. With years of experience in broadcast and television production, Boxx TV's technical and industry professionals work together to create systems designed around maximum functionality and ease of use in the field. Having microwave broadcast systems in operation all over the world Boxx TV understands the demands of a global market. We pride ourselves on being at the forefront of innovations and introducing new technologies into the industry. In 2005 Boxx TV won an Emmy for Engineering Excellence