TERADEK BOLT 3000 3G-SDI RECEIVER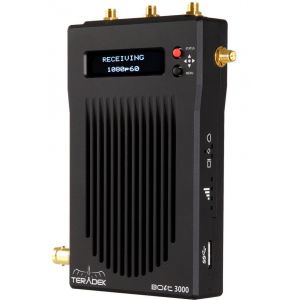 LIST PRICE: £385,000.00
OUR PRICE:
£3,500.00 ex. Vat
£4,200.00 inc. Vat
Request more information
TERADEK BOLT 3000 3G-SDI RECEIVER Description
BOLT Pro 3000 Ultra Long Range Wireless Transmission Systems
The Bolt 3000 Range increases your distance up to 1000M using Boltâ€â??s new software that provides the most robust wireless link weâ€â??ve ever created. They also come in 3G-SDI and dual input models. With 20MHZ channels so you can use more than twice as many Bolt 3000 in one location or avoid interference like never before.
TERADEK BOLT 3000 3G-SDI RECEIVER Specification
FEATURES:
SDI Wireless Video Receiver - 3000ft

Longer Range


Transmit visually lossless video up to 3000ft with no delay

20mhz Channels


Use more than twice as many Bolts in one location or avoid interference like never before

2 New DFS Channels


Operate interference-free more often in the USA and Europe by making use of two newly introduced DFS channels

20% Smaller Chassis


Not just smaller, but lighter too, allowing these models to integrate into any rig unnoticed

More Robust Than Ever Before


Reach your Boltâ€âï??ï??s full range and potential right out of the box with new software that provides the most robust wireless link weâ€âï??ï??ve ever created

Rapid Reconnection


Reconnect times during a dropped link are now instantaneous once you move back into range

Built-in HDMI To SDI Converter


Perfect for use with MoVI and other gimbals, Boltâ€âï??ï??s TX has a built-in HDMI to SDI converter, allowing you to connect both your on-camera monitor and video source via the same device

Individual Identity


Easily identify which Bolt TX and RX work together with removable colored top plates

Support for Spectrum Analyzer


You can now view which channels are not ideal for Bolt whenever you arrive on set. No more guessing, no more mystery interference.

Added Broadcast mode


allows for longer range when used with directional antennas
Added three ''''Quality'''' options to balance operation between maximum range and maximum overall quality
Supports Wired Pairing
Metadata and timecode support
3D LUTs
Dual inputs/outputs
Multicast capable
Manual frequency selection
USB 3.0 GRAB Engine included
WHAT''''S IN THE BOX:
Bolt Pro 3000 3G-SDI Receiver
1x Teradek Protective Case waterproof with custom foam (12 in x 9 in x 4.5 in - 30.48cmx 22.86cm x 11.43 cm)
5x Wireless Antennas (2dBi 2.4/5.8GHz) - For Rx
1x 2-pin Lemo to PowerTap 18 inch Cable
1x Hot Shoe Adapter (1/4"-20 inch)
1x Lightstand Adapter (1/4"-20 inch)
2x SDI (BNC to BNC) Cable 10 inch
1x HDMI 18in Cable (Type A to Type A)
1x USB 3.0 Cable A to Micro B (3.ft Length)
1x PSU 2-Pin Lemo to 18W AC Adapter 6ft cable
1-Year Warranty
About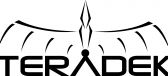 Teradek designs and manufacturers high performance video solutions for broadcast, cinema, and general imaging applications. From wireless monitoring, color correction, and lens control, to live streaming, SaaS solutions, and IP video distribution, Teradek technology is used around the world by professionals and amateurs alike to capture and share compelling content.