Abekas A5100 DVEOUS DVE Single Twin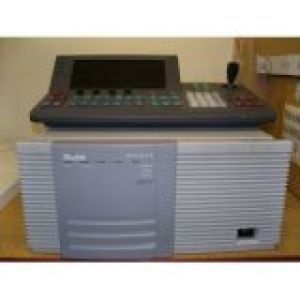 OUR PRICE:
£1,500.00 ex. Vat
£1,800.00 inc. Vat

Request more information
Abekas A5100 DVEOUS DVE Single Twin Description
Abekas Dveous/MX, is a Universal Format Digital Video Effects system that provides broadcast professionals the capability of working in Standard Definition (SD)

Dveous/MX provides the same robust feature set and the same control panel as its predecessor, the industry-standard Dveous - only now, operators have the luxury of working in SD, all from within the same chassis! No extra pieces of hardware - just a simple setting change and you are on your way to creating cool, real-time video effects in either format.

Dveous/MX is targeted toward the discriminating broadcast professional, demanding the best picture quality for diverse applications such as: news, sports, special presentations, rock concerts, post-production and so much more.
Abekas A5100 DVEOUS DVE Single Twin Specification
Control Panel
5100 Mainframe
Options:
Control Combiner Board
Defocus
Retouch Colour Corrector
Target Framestore
Extended Memory
About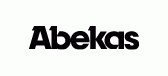 Abekas designs, manufactures, sells, and supports a complete line of professional HD/SD digital video/audio equipment. The Abekas product line includes: digital video/audio production servers; digital video/audio delay machines for live-broadcast profanity elimination; digital video/audio disk recorders; digital video special effects systems; and digital video/audio editing equipment.