HD LI-ION BATTERY POWERED 3G HD-SDI A/B/C/D SWITCH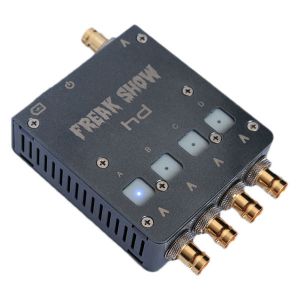 Call for Price
Request more information
HD LI-ION BATTERY POWERED 3G HD-SDI A/B/C/D SWITCH Description
Multiple sources and only one input, how many times have you run into this dilemma? Our Battery Powered A/B/C/D Switch selects between four inputs via an easily controllable top mounted touch pad, and distributes the signal to one output for up to 160 hours of continuous operation all in a rechargeable, convenient and cost effective package.
HD LI-ION BATTERY POWERED 3G HD-SDI A/B/C/D SWITCH Specification
Internal Lithium Polymer Battery

Accepts both Analog Composite NTSC/PAL and SDI signals

12-36 Volt DC Operation

Locking Power Connector

Low Battery Indicator

Operate and charge while connected to external power

AC Adaptor Included

Power switch illuminates during charging and shuts off when charging is completed

Internal LED blinks when battery hits 15% of capacity and blinks more quickly as the battery continues to discharge

Battery is rated for minimum of 500 charge cycles


| | |
| --- | --- |
| Formats | 3Gb, 1.5Gb, 270Mb Auto Select - Meets and exceeds SMPTE 292 and 424 Standards |
| Inputs | 4 Selectable HD-SDI, SDI (SMPTE 259/292/296/424), 4x BNC |
| Outputs | 3G HD-SDI, HD-SDI, SDI, 1x BNC |
| Size | 4.8" x 2.25" x 1.2" (121mm x 57mm x 30.5mm) (length includes BNC''''s) |
| Power | +12-36VDC, Regulated |
| Battery | Integrated Lithium-Polymer rechargeable battery provides up to 6 hours of run-time |
| Battery Recharge Time | 3 hours |
About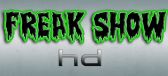 Freakhsow HD is now taking its fifty years of combined experience and focusing on manufacturing the industry's most advanced and cost efficient tools for the video professional.