SUPERFREAK CONTROLLER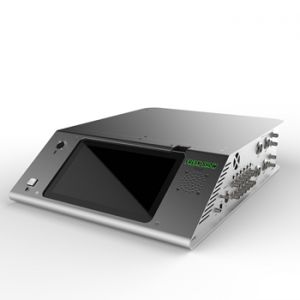 Call for Price
Request more information
SUPERFREAK CONTROLLER Description
You want outputs? We got your outputs. Up to eight monitors can be supported via our exclusive Lemo monitor cables, with four more BNC cloned outputs available, not to mention camera/input loop throughs. Add custom monitoring and routing control software on a Microsoft Surface tablet and you have the most robust, powerful, and elegant video assist and DIT tool ever created.
SUPERFREAK CONTROLLER Specification
Support for eight monitors via a single Lemo connector multipin monitor cable that houses power, audio, intercom, two HD/SDI signals and is robust at 240�

Support for six inputs/cameras and six playback devices

Tablet Interface with custom software

Complete Matrix switcher and routing control

Camera/Input confidence lights

Individual Intercom level control



Video Formats

3G-HD/SDI, SD auto select

Video Inputs

6 camera BNC inputs with active re-clocked loop throughs, signal present LED
6 Play back BNC device inputs
1 aux BNC input

Video Outputs

4 dual signal Lemo connectors with re-clocking
4 BNC clones with re-clocking
6 re-clocked BNC play back outputs
2 re-clocked BNC preview outputs

User Controls

External USB software control of chroma, hue, brightness and contrast, AGC, and gain (coming soon)
Selectable test pattern output of 100% bars, 75% bars, black, and blue (coming soon)

Control

Windows Surface tablet running Windows 8 Pro using custom software
External USB control input

Audio

1 +4/-10 switchable camera input using a RCA and XLR
6 playback device I/O on stereo minjacks
1 preview out on RCA
1 monitor mix output on RCA
4 talkback mic inputs with phantom power on multipin Lemo
1 operator mic, auto switching between XLR with phantom power and minijack
Speaker outputs on multipin Lemo
1 headphone out, auto switching with internal speaker



About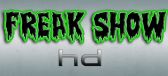 Freakhsow HD is now taking its fifty years of combined experience and focusing on manufacturing the industry's most advanced and cost efficient tools for the video professional.