ATEM 4 ME BROADCAST STUDIO 4K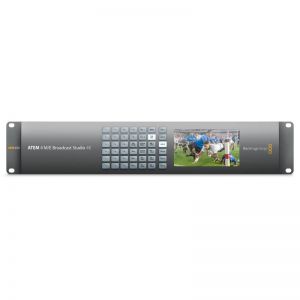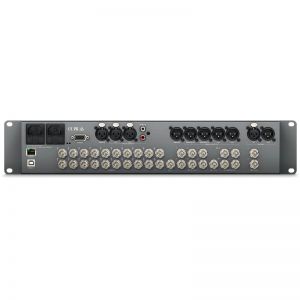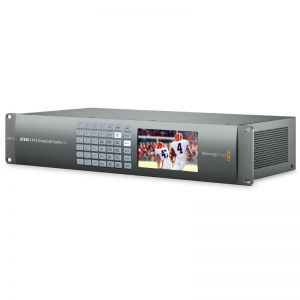 LIST PRICE: £4,905.00
OUR PRICE:
£4,414.00 ex. Vat
£5,296.80 inc. Vat
Request more information
ATEM 4 ME BROADCAST STUDIO 4K Description
Get one of the worldâ€â??s most compact and advanced switchers with the new ATEM 4 M/E Broadcast Studio 4K. You get an incredibly high performance live production switcher designed to work with the latest formats and high frame rates, all the way up to Ultra HD 2160p59.94. You get 16 next generation ATEM Advanced Chroma Keyers with 4 per M/E, perfect for advanced work and virtual sets.
As the most advanced ATEM switcher, this model also includes the latest technology and features such as 2 Ultra HD multi viewers, full 2D DVE, built in SuperSource compositing engine with 4 picture in picture DVE's, full re-synchronization on each 12G-SDI input and much more! The multi rate 12G-SDI connections automatically switch between all HD and Ultra HD formats up to 2160p59.94 with a single BNC cable! Even if you're not working in Ultra HD now, the ATEM 4 M/E Broadcast Studio 4K has all the power and features for the highest end live production work, while being Ultra HD ready the instant you need it.
ATEM 4 ME BROADCAST STUDIO 4K Specification
Full 4 M/E switcher with each M/E featuring 4 ATEM Advanced Chroma Keyers.
Switcher can be switched between HD and Ultra HD video formats instantly.
2 x built in Ultra HD multi view allows 16 sources, 2 x previews and program.
20 x inputs for a total of 20 x 12G-SDI. All inputs feature auto re-sync.
1 x down converted program output.
Built in media pool graphics storage for 64 RGBA Ultra HD stills and 360 frames of Ultra HD clips.
Built in full motion 2D DVE with position, scale, resize and rotate features.
Built in SuperSource allows 4 DVEs and 4 keys layered as an independent video source.
4 media players allow graphics to be connected to keyers for fill and key layering.
Transitions include cut, mix, dip to colour, SMPTE wipes and more.
16 new ATEM Advanced Chroma Keyers (4 per M/E row).
2 downstream keyers.
6 auxiliary outputs include front panel aux switching buttons and LCD screen for viewing.
Built in audio mixer live mixes embedded audio from all video inputs and independent audio inputs.
Balanced XLR stereo analog audio inputs and 1 HiFi RCA stereo audio input into built in audio mixer.
Audio mixer main and preview outputs onto balanced XLR audio outputs and on all video outputs.
Internal sources include black, colour bars, two colour generators and media pool.
Ethernet connection for control panel connection. Mac and Windows control panel software included.
Compatible with all ATEM Broadcast Panel control panels when hardware panel is required.
Black Burst and HD-Tri-Sync genlock input for integration into large systems.
Compact 2 rack unit size is perfect for when a lot of power is required in a portable solution.
About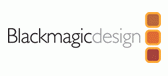 Blackmagic Design. Their range includes ATEM switchers, Teranex processors, Cinema Camera and DaVinci Resolve software - just part of an incredibly powerful array of cutting edge products. Engineered to the highest standard using the very latest technologies, Blackmagic combines class leading technical development with exceptionally keen pricing.