ATEM TELEVISION STUDIO HD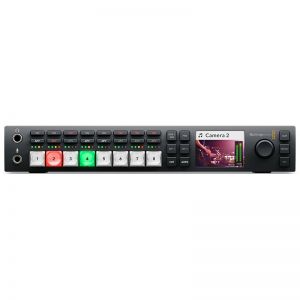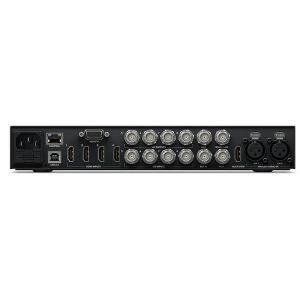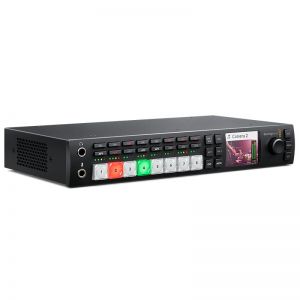 LIST PRICE: £815.00
OUR PRICE:
£733.00 ex. Vat
£879.60 inc. Vat
Request more information
ATEM TELEVISION STUDIO HD Description
ATEM Television Studio HD is the first live production switcher designed for both broadcasters and AV professionals.
It includes 4 SDI and 4 HDMI inputs so you can connect up to 8 sources and supports all formats up to 1080p60.
Packed with high end broadcast features, ATEM Television Studio HD has re-sync on all inputs so you always get clean switching whether you're using professional or consumer cameras. Plus, you get multi view output so you can see all of your sources, preview and program on a single screen, aux out, built in talkback, 2 still stores, an audio mixer, camera control unit and more.
ATEM Television Studio HD is perfect for live production, episodic television, web shows, AV or even live coverage of video gaming competitions. Simply plug in your cameras, game consoles or computers and start switching live.
ATEM TELEVISION STUDIO HD Specification
Live production switcher for broadcast, professional and AV users
Complete switcher control in a compact design
Live Production Switching
SDI and HDMI Inputs
Professional SDI Outputs
Front Panel Control
Built in Multi View
Extreme Reliability
Includes Talkback
Built in 2D DVE
About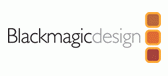 Blackmagic Design. Their range includes ATEM switchers, Teranex processors, Cinema Camera and DaVinci Resolve software - just part of an incredibly powerful array of cutting edge products. Engineered to the highest standard using the very latest technologies, Blackmagic combines class leading technical development with exceptionally keen pricing.