Alchemist Ph.C-HD Motion Compensated High-Definition Standards Converter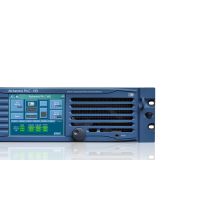 OUR PRICE: £89,950.00
Request more information
Alchemist Ph.C-HD Motion Compensated High-Definition Standards Converter Description
The Alchemist Ph.CTM, now in its sixth generation, is recognized throughout the world as the undisputed gold standard of motion compensated frame rate standards conversion.
With 3Gbps 1080p, Closed caption transcoding, FilmTools, Timecode, Dolby®E and SNMP.
Alchemist Ph.C-HD Motion Compensated High-Definition Standards Converter Specification
Download PDF Specification Sheet
Features
Alchemist Ph.C - HD Motion-Compensated Standards
Conversion Platform with SD, HD and 3Gbps standards conversion,

CleanCutTM

ARC

Embedded & AES Audio,

redundant PSU,

intuitive touch screen control

RollCall control

3 RU frame

I/O, SD, HD and 3Gbps standards conversion with up, down and cross conversion.


Options
Timecode a

dds LTC and VITC timecode processing.
Dolby

®

E Authoring 1 channel adds

Dolby®E

encoding, decoding and transcoding.
Dolby

®

E Authoring 2 channels adds

Dolby®E

encoding, decoding and transcoding

FilmTools option adds low rate progressive I/O.
About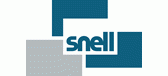 Snell was formed in 2009 through the combination of Pro-Bel and Snell & Wilcox, two market-leading and innovative players in the global film & broadcast market. The company provides customers with a comprehensive range of solutions for the creation, management and distribution of content, as well providing the tools necessary to transition seamlessly and cost-effectively to digital, HDTV and beyond. Snell has a strong history of innovation and groundbreaking technical achievements, including a significant portfolio of intellectual property in image processing and content management. Its products and technologies have won more than 100 awards for technical innovation, including nine UK Queen's Awards; five technical Emmy Awards from the National Academy of Television Arts and Sciences in the USA; and many best-of -show awards from industry publications. Headquartered in the UK, with offices in France, Germany, Spain, Russia, Lebanon, India, Hong Kong, China and the USA, the company serves customers in more than 100 countries. Compelling Solutions Snell's product range encompasses many of the core building blocks of the modern broadcast facility, and offers a seamless migration path to future technologies. Routing Mission-critical components in television broadcast and professional video operations that provide the core connectivity for all the signals in a facility. Modular Infrastructure The digital backbone of a TV facility, providing a wide variety of core video and audio processing operations that enable broadcasters to adapt seamlessly to changing requirements. Video Format & Standards Conversion Frame rate standards converters enable the international distribution of TV content, while format converters (e.g. HD up/down/cross converters) enable broadcasters to adapt their operations to the latest service offerings. Production Switchers Mission-critical elements of the live TV production environment, production switchers are used to cut and mix video sources in real-time. Primary applications include news, sports, current events, talk shows, etc. Master Control Mission critical components of live television and playout facilities that manage feeds going in to and out of the plant. The master control switcher is ordinarily one of the last points in the broadcast plant before a signal goes out live to air, and therefore directly controls what viewers sees at home. Automation Powerful software system that is used to control the entire television transmission environment. Automation controls all the equipment and systems involved in the playout of TV programming. Media Management Comprehensive software suite for managing file-based workflows, supporting many business models including multi-site operations.