Alchemist Ph.C-HD Motion Compensated High-Definition Standards Converter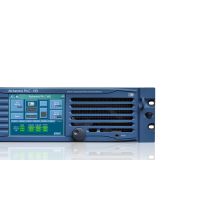 OUR PRICE:
£49,950.00 ex. Vat
£59,940.00 inc. Vat
Request more information
Alchemist Ph.C-HD Motion Compensated High-Definition Standards Converter Description
The Alchemist Ph.CTM, now in its sixth generation, is recognized throughout the world as the undisputed gold standard of motion compensated frame rate standards conversion.
With 3Gbps 1080p, Closed caption transcoding, FilmTools, Timecode, Dolby®E and SNMP.
Alchemist Ph.C-HD Motion Compensated High-Definition Standards Converter Specification
Download PDF Specification Sheet
Features
Alchemist Ph.C - HD Motion-Compensated Standards
Conversion Platform with SD, HD and 3Gbps standards conversion,

CleanCutTM

ARC

Embedded & AES Audio,

redundant PSU,

intuitive touch screen control

RollCall control

3 RU frame

I/O, SD, HD and 3Gbps standards conversion with up, down and cross conversion.


Options
Timecode a

dds LTC and VITC timecode processing.
Dolby

®

E Authoring 1 channel adds

Dolby®E

encoding, decoding and transcoding.
Dolby

®

E Authoring 2 channels adds

Dolby®E

encoding, decoding and transcoding

FilmTools option adds low rate progressive I/O.
About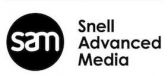 SAM is a company with a unique mix of experience and technology. We have the vision to deliver business-transforming solutions across the media production ecosystem. Our future-ready systems enable broadcasters, content owners and service providers to evolve their business models to succeed in the consumer-driven era. We understand that it's not only about the future – to get there, today's needs are also paramount. Our smart, agile technology maximizes efficiency and productivity in today's rapidly changing media landscape. We deliver smart, agile technology across News and Sports Production, Color & Finishing, Playout & Delivery, Modular Infrastructure & Image Processing, all running under enterprise-wide Management & Workflow automation.