Alchemist XF Professional Turnkey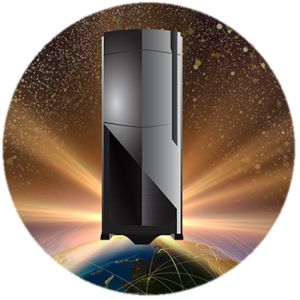 OUR PRICE:
£18,351.00 ex. Vat
£22,021.20 inc. Vat
Request more information
Alchemist XF Professional Turnkey Description
Alchemist XF
The worlds best format and framerate converter, designed specifically for the file-based domain, Alchemist XF converts content seamlessly and protects your business by processing valuable content for your global audience.
Engineered with content owners and post production facilities in mind, Alchemist XF combines SAM Emmy award winning image processing technology with commodity IT equipment to deliver picture perfect quality first time, every time.

Software only and turnkey solutions are available
Alchemist XF can run on relatively low end, cost effective infrastructure through to state of the art high end enterprise solutions.
Alternatively, if you want to save yourself all the hassle of choosing the appropriate hardware, we also have Alchemist XF Turnkey Solutions available.
Alchemist XF Professional Turnkey Specification
Alchemist XF Professional Turnkey:
1 x Alchemist XF license + Professional hardware. Complete solution to Enable video frame rate conversion of media files. Commodity grade components for standard usage applications.
Complete Care - Alchemist XF Professional Turnkey Solution:
mandatory year 1 annual maintenance for hardware and 1 software license, offering customer support and in-version software updates.
Technical Specification
File Wrapper

MXF OP1a
MOV (Apple ProRes / DNxHD / XDCAM HD/ JPEG 2000 / XDCam / DV)
MTS (AVCHD)
MJ2 (JPEG 2000 only)
MP4 (H.264 Long GOP only)
MPG/TS (MPEG2)

Video Codecs

DNxHD
DV - DV25/DVCPro25/DVCPro50/DVCPro100
XDCAM HD (Open GOP / Closed GOP)
D10 (IMX 30/40/50)
AVC-Intra 50/100
AVC-Intra RP2027 50/100/200
DPX* 10bit
Apple ProRes
JPEG 2000 (Lossy / Lossless / DCI)
MTS (AVCHD)
XAVC (I-Frame / Long GOP)
MPEG2

Video Formats

SD, HD and 3Gbps broadcast video including 1080 23/24/25/29p and psf
2K/4K

HDR Conversion Modes

Motion Compensated Interpolating
2:2/2:3/custom film cadence insertion and removal
2:2/2:3/custom film cadence repair
Mixed video / film 2:2/2:3 output cadence
Video off-speed with audio pitch correction/re-sampling

Audio

PCM audio pass-through
Audio channel / stream shuffle
Audio gain and delay
AAC (48KHz only)

Video Utilities

Auto color space conversion
Aspect ratio conversion
RGB legalization 700/721/735
Luma Clipper
Luma / Chroma / Black Level

Operating Systems

Windows (64-bit) server 2012/2008 R2
Linux (64-bit) (RedHat / CentOS 6.5/6.6)
OSX 10.9 and 10.10 (Client only)

HDR Processing

HDR (PQ / S-Log3 / HLG / HDR10) to SDR (BT709) using SAM's Advanced Tone Mapping
HDR (PQ / S-Log3 / HLG / HDR10) to HDR (PQ / S-Log3 / HLG / HDR10)
SDR (BT709) to HDR (PQ / S-Log3 / HLG / HDR10)

Timecode

Metadata

Closed Caption 608 / 708 SMPTE 436M support in MXF (not including XAVC)
Closed Caption Line 21 IMX only

Control

xFile framework Client (Win 64bit / Linux 64bit)
Watch Folder
FIMS Media SOA Framework V1.0.7.

Minimum Configuration*

1 x 4 core 2.5GHz processors
1 or more GPUs (Multiple cards should be matched)

System Memory

SD/HD
up to 3 GPUs, 16GB
up to 6 GPUs, 32GB
4K
up to 3 GPUs, 64GB
up to 6 GPUs, 128GB

NVIDIA DRIVER (See NVIDIA website)
AMD DRIVER (See AMD website)
AMD Driver FireProâ?? (See AMD website)

NVIDIA GPU support (min. 2GB memory)

NVIDIA Geforce GTX
NVIDIA Quadro
NVIDIA Tesla

AMD GPU support (min. 2GB memory)

AMD FirePro
AMD HD6000
AMD HD7000
AMD R7 Series
AMD R9 Series
AMD Pro WX-series GPU


* Trial feature
** Conversion times will vary depending on hardware specification.
*** Not all variants of each range have been verified by SAM Engineering.

About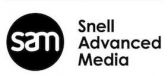 SAM is a company with a unique mix of experience and technology. We have the vision to deliver business-transforming solutions across the media production ecosystem. Our future-ready systems enable broadcasters, content owners and service providers to evolve their business models to succeed in the consumer-driven era. We understand that it's not only about the future – to get there, today's needs are also paramount. Our smart, agile technology maximizes efficiency and productivity in today's rapidly changing media landscape. We deliver smart, agile technology across News and Sports Production, Color & Finishing, Playout & Delivery, Modular Infrastructure & Image Processing, all running under enterprise-wide Management & Workflow automation.