UHD1200 : Single channel UHD-4K 12G / quad link SDI video & audio processing unit with HDR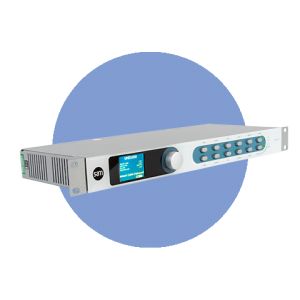 OUR PRICE:
£7,795.00 ex. Vat
£9,354.00 inc. Vat
Request more information
UHD1200 : Single channel UHD-4K 12G / quad link SDI video & audio processing unit with HDR Description
UHD1200 is a flexible 12G or quad-link UHD processing unit including HDR and Wide Color Gamut mapping along with converting to or from 4K and HD/SD. Such advanced processing allows re-purposing of existing or new assets, as well as covering all common video and audio processing tasks.


Applications

Repurpose existing HD content - up convert for distribution over UHD channels

Service existing HD channels - down convert UHD content for simulcast on mainstream HD services

Integrate HDR (PQ, HLG, Slog3) signals into SDR workflows, translate between HDR standards, or map SDR signals for use in HDR productions

Cover color space requirements with BT709 and BT2020 translation features

UHD signal processing - synchronize, adjust and enhance, or process audio with UHD1200s comprehensive control features
UHD1200 : Single channel UHD-4K 12G / quad link SDI video & audio processing unit with HDR Specification
Download PDF Specification Sheet
Features
SD/HD/3G/UHD up, down and cross conversion with clean cut feature
Frame Synchronization including continuous output on input standard changes
HDR (PQ, HLG, Slog3) and BT2020 wide color gamut support, along with video proc and powerful picture enhancement tools, including edge enhance and noise reduction
16-channel embedded audio processing and PCM/Dolby audio delay compensation
Metadata support including Closed caption, WST, timecode and SMPTE2020 handling
Easy to use control options inc. front panel with control lock, and remote via web interface and RollCall
Linear motion adaptive frame rate conversion available when up or down converting
Automatic Aspect Ratio Conversion with signalling support (SMPTE 2016, L23 ETSI, L23 AFD, VI SMPTE, VI AFD)
Balanced AES and analog audio I/O
Balanced AES and analog audio I/O
Support for fi ber Tx and Rx via SFP � Dual PSU as standard
About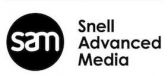 SAM is a company with a unique mix of experience and technology. We have the vision to deliver business-transforming solutions across the media production ecosystem. Our future-ready systems enable broadcasters, content owners and service providers to evolve their business models to succeed in the consumer-driven era. We understand that it's not only about the future – to get there, today's needs are also paramount. Our smart, agile technology maximizes efficiency and productivity in today's rapidly changing media landscape. We deliver smart, agile technology across News and Sports Production, Color & Finishing, Playout & Delivery, Modular Infrastructure & Image Processing, all running under enterprise-wide Management & Workflow automation.