V8AS-AP2F Vision 8AS, Two-Stage Aluminium Pozi-Loc Tripod, Spreader, Soft Case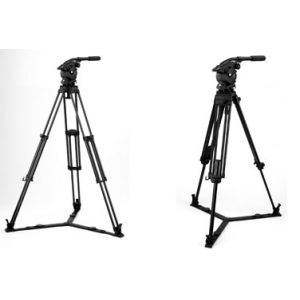 OUR PRICE:
£2,995.00 ex. Vat
£3,594.00 inc. Vat
Request more information
V8AS-AP2F Vision 8AS, Two-Stage Aluminium Pozi-Loc Tripod, Spreader, Soft Case Description
The Vision 8AS incorporates many unique features and design improvements which have been developed in direct response to customer feedback. Improved access to controls, rapid camera attachment using the new Vinten Side load system and simple, durable brakes are all designed to cope with the demands of professional operation.
The Vision 8AS is available in a number of different system combinations that have been developed for professionals using the latest portable digital camera configurations. Each system includes:
Vision 8AS (V4045-0001)

Two-Stage AluminiumPozi-Loc Tripod (3821-3)

Spreader (3363-3)

Soft Case (3358-3)

Also available with the Spread-Locmid-level spreader:

systemcode V8AS-AP2M
V8AS-AP2F Vision 8AS, Two-Stage Aluminium Pozi-Loc Tripod, Spreader, Soft Case Specification
Height Range: 57.4 - 172.5 cm / 22.6 - 67.9 "

Transport Length: 86.6 cm / 34.1 "

Weight: 8.5 kg / 18.7 lbs

Max capacity: 5.5 to 14 kg / 12.1 to 30.9 lbs
About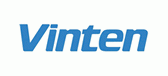 Vinten's wide range of lightweight, studio and outside broadcast camera support equipment enables you to work the way you choose without compromise. Discover how innovation, collaboration and ongoing successes have enabled Vinten and our products to develop over the last century.