VB100-AP2M Vision 100 pan & tilt head, two-stage aluminium Pozi-Loc tripod, Spread-Loc mid-level spreader, soft case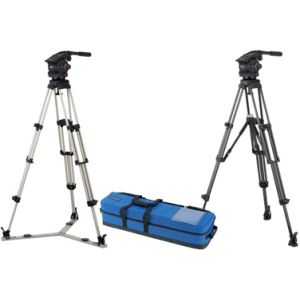 OUR PRICE:
£4,790.00 ex. Vat
£5,748.00 inc. Vat
Request more information
VB100-AP2M Vision 100 pan & tilt head, two-stage aluminium Pozi-Loc tripod, Spread-Loc mid-level spreader, soft case Description
Vinten Vision 100 fluid head tripod system - For portable cameras in ENG and EFP configuration with counterbalance range 7 kg to 20 kg (15 lb to 44 lb).
The Vision 100 has defined the level of control excellence. It is perfect for all professional ENG or EFP situations that demand round the clock total reliability.
Incorporating the innovative TF drag system, the Vision 100 allows total control and consistent performance in the toughest conditions. Following the action is effortless even at the heaviest drag setting, regardless of your environment, allowing you the freedom to work the way you choose.


The Vision 100 is available in black and with the new Fibertec tripod. This definitive system lets you frame and follow the action like never before, allowing you to widen your production boundaries. Exceptionally robust, this new system gives you ultimate control of your camera and is the ideal companion for the professional who demands only the best.


Vision 100 (3466-3)

Two-Stage Aluminium Pozi-Loc (3772-3)

Spread-Loc (3781-3)

Soft Case (3340-3)
VB100-AP2M Vision 100 pan & tilt head, two-stage aluminium Pozi-Loc tripod, Spread-Loc mid-level spreader, soft case Specification
About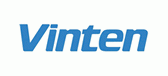 Vinten's wide range of lightweight, studio and outside broadcast camera support equipment enables you to work the way you choose without compromise. Discover how innovation, collaboration and ongoing successes have enabled Vinten and our products to develop over the last century.