DVW-M2000P Digital Betacam Player/Recorder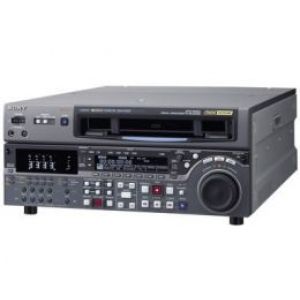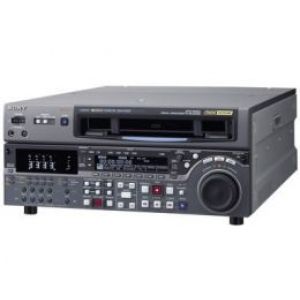 OUR PRICE:
£2,500.00 ex. Vat
£3,000.00 inc. Vat

Request more information
DVW-M2000P Digital Betacam Player/Recorder Description
Digital Betacam is in widespread use world-wide for the production of very high quality programme material. There is a substantial installed base of products and the format is readily accepted by many of the world's most prestigious broadcasters. You can choose from a range of camcorders, studio VTRs, office players and a portable recorder for productions such as drama, natural history, arts, commercials or where you need to guarantee the best results for general TV programming.
The DVW M2000P is the most fully featured VTR in the Digital Betacam line-up. It replaces the DVW-A500P, which for the last 10 years has been the de-facto tool for standard definition productions of the highest quality. The DVW-M2000P records and replays Digital Betacam component digital video. And for the first time in a Digital Betacam VTR, it also replays Betacam, Betacam SP, Betacam SX and MPEG IMX cassettes.
The DVW-M2000P packs high quality video performance, 4 channels of 20 bit digital audio and class-leading editing performance into a compact 4U chassis.
DVW-M2000P Digital Betacam Player/Recorder Specification
Power Requirements:

AC 100 V to 240 V, 50/60 Hz

Power Consumption:

220 W / AC 240 V

Operating Temperature:

+5C to +40C (+41F to +104F)

Storage Temperature:

-20C to +60C (-4F to +140F)

Humidity:

20% to 90% (relative humidity)

Mass:

Approx. 23.5 kg

Dimensions:

427 mm x 174 mm x 544 mm

Recording Format:

Digital Betacam (625/50)

Replay Formats:

Digital Betacam (625/50), MPEG IMX (625/50)
Betacam SX (625/50), Betacam SP (625/50), Betacam (625/50)


Video Input Signals

Analogue reference

: BNC with loop through

Analogue composite

: BNC with loop through

Analogue component

: 3 x BNC (Y, R-Y, B-Y)

SDI

: BNC with active loop through

Video Output Signals

Analogue composite

: 3 x BNC (one with character display)

Analogue component

: 3 x BNC (Y, R-Y, B-Y)

SDI

: 3 x BNC (one with character display)

Audio Input Signals

Analogue audio

: 5 x XLR 3-pin (CH 1 to 4 and CUE)

Digital audio (AES/EBU)

: 2 x BNC (CH1/2 and CH3/4)

SDI

: BNC with active loop through

Time Code

: XLR 3-pin

Audio Output Signals

Analogue audio

: 5 x XLR 3-pin (CH 1 to 4 and CUE)

Digital audio (AES/EBU)

: 4 x BNC (CH1/2, CH3/4, CH5/6, CH7/8)

(CH5/6/7/8 are for MPEG IMX playback)

Analogue monitor

: 2 x XLR 3-pin (assignable from CH 1 to 8)

SDI

: 3 x BNC

Time Code

: XLR 3-pin

Remote Control

RS-422A IN

: D-sub 9-pin

RS-422A OUT

: D-sub 9-pin

RS-232C (ISR*)

: D-sub 9-pin

Video Control

: D-sub 15-pin

Control panel

: Circular connector 10-pin

Parallel Remote

: D-sub 50-pin
About