ATEM 2 BROADCAST PANEL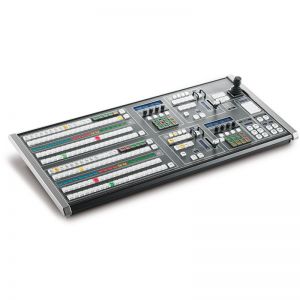 LIST PRICE: £12,045.00
OUR PRICE:
£10,840.00 ex. Vat
£13,008.00 inc. Vat
Request more information
ATEM 2 BROADCAST PANEL Description
Atem 2 Switcher
(not included)
The ATEM 2 M/E model gives you 16 video inputs, 6 Aux outputs, SDI, HDMI and analogue program outputs, SDI and HDMI multi view outputs, USB 3.0 as well as down converted SDI and composite outputs.
Creative Power
ATEM is the most creative solution for live switching! All transitions are instantly available with a button push on the control panel and include the same cut, mix and wipe found on traditional mixers! Plus you also get extra innovative ATEM transitions including dip, DVE, graphic wipe and stinger! It's simple to load clips into the 2 built in media players for exciting custom animated graphic transitions. ATEM features a built in DVE with 3D borders, light source and drop shadow! You can even use the DVE for transitions, or route into any of the 4 built in keyers for incredible multi-layer compositions!
ATEM 2 BROADCAST PANEL Specification
The incredible ATEM 2 M/E Broadcast Panel has the power for the most complex live broadcast events and it's perfect when you have the space for a large panel and need all the control at your fingertips.
The ATEM 2 M/E Broadcast Panel features an amazing design that not only looks incredible, but perfectly positions all controls just where you need them for the ultimate creativity on complex multi layer live production. The ATEM 2 M/E Broadcast Panel connects via ethernet and includes loop thru for your media management computer.
Panel control for Atem 2 Switcher
10/100/1000 BaseT with loop output for additional control panels or computers
1 x USB for firmware updates
About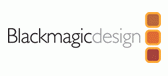 Blackmagic Design. Their range includes ATEM switchers, Teranex processors, Cinema Camera and DaVinci Resolve software - just part of an incredibly powerful array of cutting edge products. Engineered to the highest standard using the very latest technologies, Blackmagic combines class leading technical development with exceptionally keen pricing.